I Like That
Release date: TBC Label: Atlantic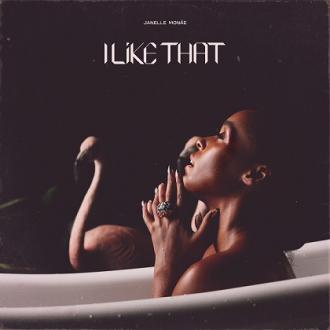 JANELLE MONAE
"I LIKE THAT"
JANELLE MONAE TO RELEASE HIGHLY-ANTICIPATED THIRD ALBUM
DIRTY COMPUTER APRIL 27TH

GRAMMY®-nominated singer-songwriter / performer / producer / actress / activist, Janelle Monae, unveiled new details of her highly-anticipated third solo album project, DIRTY COMPUTER. The "Emotion Picture" includes an album and an accompanying narrative film. The album is available for pre-order and arrives everywhere Friday, April 27th. Release date for the accompanying narrative film to be announced soon.

The DIRTY COMPUTER project was heralded with a very special teaser that premiered last weekend ahead of screenings of Marvel Studio's history-making Black Panther. Notable outlets such as NPR, Billboard, and W Magazine, among others, praised Monae's cinematic range and vision. The trailer is streaming now via YouTube and Monae's official website. http://www.jmonae.com
2016 saw Monae embark on her film acting career with stellar performances in two milestone films, Hidden Figures and Moonlight; both films received Academy Award nominations for Best Picture, with the latter winning the award at the 89th Academy Awards.
Track listing:
1. I Like That (Explicit)
2. I Like That (Clean)