Nice For What
Release date: TBC Label: Young Money Cash Money / Island Records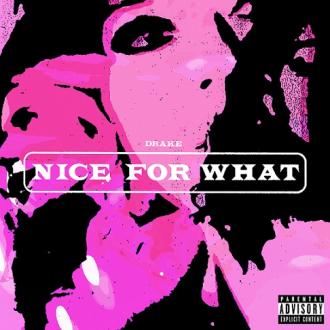 Drake Releases New Track
"Nice For What" + Video
LIVE NOW!!
Breaking news - Brits and Grammy Award winning multi-platinum artist Drake has just released a new track titled "Nice For What", available now on all DSPs!
The video also went live on YouTube! Watch here:
Directed by Toronto born actor/director Karena Evans, who also directed Drake's acclaimed God's Plan, the video features Letitia Wright, Olivia Wilde, Zoe Saldana, Tiffany Haddish, Emma Roberts, Issa Rae, Tracee Ellis Ross and Rashida Jones as well as singer Syd and ballet dancer Misty Copeland. The video closes with Letitia Wright atop Battersea power station while the camera pans across London.
"Nice For What" samples's Lauryn Hill's 1998 hit "Ex-Factor" with main production from Murda Beatz.
Track listing:
1. Nice For What
2. Nice For What [Clean]