Walk Of Shame
Release date: 06/04/2018 Label: Myndshare Music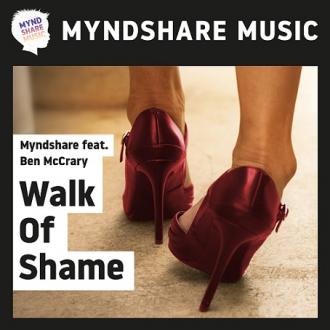 MYNDSHARE feat. Ben McCrary
Walk Of Shame

Myndshare is a mysterious producer collective between Berlin and LA. They have an extensive background in urban and dance music production and were also part of the Jiggy Joint Team, which remixed and produced artists such as B2K & P.Diddy, Omarion, Usher, Britney, Beenie Man, Dante Thomas etc.

The featured artist Ben McCrary hails from LA and is part of a very musical and influential family: The McCrarys, who toured and worked with legends like The Jacksons, Stevie Wonder, and The Winans. Ben McCrary had a very musical upbringing and effortlessly mixes singing and rapping and could always call upon some advice of his aunt, the legendary singer Chaka Khan.

With their song "WALK OF SHAME" Myndshare and Ben McCrary crafted a club-focused party anthem, where 808 trap basses meet reggaeton beats with a bit of oriental and electronic vibes sprinkled on top. Lyrically, Ben McCrary talks about a fun night out with no strings attached...
Track listing:
1. Walk Of Shame