Suu Whoop
Release date: 17/02/2018 Label: Virgin EMI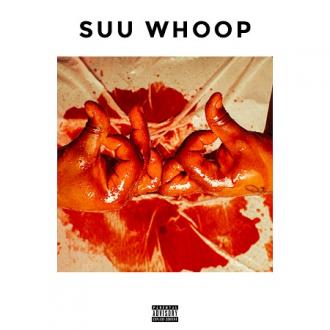 YG IS BACK WITH EXPLOSIVE NEW TRACK "SUU WHOOP"!

THE RAPPER TOOK OVER NBA ALL STAR WEEKEND WITH HIS FIRST ANNUAL THE BOOGIE– DAYTIME CELEBRITY B-BALL TOURNAMENT, FOLLOWED BY NIGHTTIME CONCERT – HIS FIRST MAJOR SOLO PERFORMANCE IN L.A. IN FOUR YEARS
Multi-platinum, Bompton-based hit maker YG is back with the release of his brand new single "SUU WHOOP" via 4Hunnid/Def Jam Recordings/Virgin. "SUU WHOOP" is the follow up to multiple hit records from YG including"Why You Always Hatin?" featuring Drake and Kamaiyah, "One Time Comin" and "FDT (F*ck Donald Trump)," which the New York Times referred to as "the first great protest song of this insurgent election season [of 2016]". When asked about his new musicYG states, "YG is back & left a message to the imposters."
As revealed to Billboard.com, YG took over the NBA All-Star weekend with his first annual The Boogie. The Saturday event kicked off with the "Daytime Boogie," a 3-on-3 celebrity basketball tournament with player-coaches including YG, DJ Mustard, Belly, Nipsey Hussle, Syd, the game was hosted by Teyana Taylor and comedian Fatboy SSE. The "Nighttime Boogie" starred YG; which marked his first solo performance in L.A. in 4 years.
Track listing:
1. Suu Whoop [Explicit]