Thank You
Release date: 17/01/2018 Label: Def Jam / Virgin EMI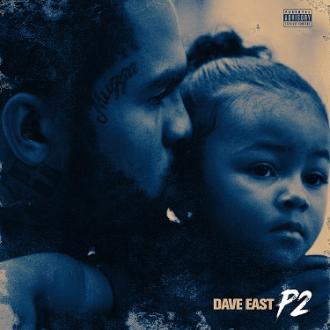 DAVE EAST RELEASES SECOND PART OF THE 'PARANOIA' MIXTAPE – 'P2' OUT NOW
LISTEN HERE:

NAMED BY FORBES AS ONE OF HIP HOP'S FUTURE MOGULS: THE CLASS OF 2018.
READ HERE:
https://www.forbes.com/pictures/5a4297afa7ea436f32aefedc/dave-east/#27051b551b49


East Harlem rapper Dave East has just released the highly anticipated continuation to his mixtape 'Paranoia: A True Story' today,

'Paranoia 2' is a fiery and honest recollection of the rapper's triumphant journey, captured with effortlessly skilful and observant lyrics. Dave East's talent for story-telling shines through in this project, and so does his deep connection to the city he is from. The production and flows are a true embodiment of New York sound, mixing together influences from old-school as well as contemporary hip hop. The 15-song tracklist is led by the heartfelt 'Thank You' and features collaborations with T.I., Tory Lanez, Lloyd Banks and more.

Today marks the premiere of a 10-minute film 'The Hated' on Vevo, which further develops 'Paranoia: A True Story'. Watch here: https://youtu.be/IORxFXptCWw
About Dave East
Named after his neighborhood, East-side Spanish Harlem, Dave East embodies the New York hustle. With seven mixtapes released since 2010 East has stayed prolific, earning him his place in XXL's 2016 Freshman Class. East's sound draws from New York's rich rap heritage without lingering in the past, he's asserted himself over a variety of musical styles from boom bap to trap, often finding a unique middle-ground.
Paranoia 2 Track List
1. Talk To Big (prod by Vdon)
2. Prosper (prod by Joe Joe Beats)
3. Woke Up ft Tory Lanez (prod by Reazy Renegade)
4. Powder (prod by Humbeats)
5. Corey (prod by Cardiak)
6. Thank You (prod by illmind)
7. I Can Not (prod by Triple A)
8. Annoying ft T.I (prod by JoeJoe beats)
9. What Made Me (prod by Buda & Grandz)
10. Violent ft Lloyd Banks (prod by Rico Suave)
11. I Found Keisha (Prod by JoeJoe beats)
12. Maintain ft Bino Rideaux (prod by Bino Rideaux)
13. Never Been ft Matt Patterson (prod by Buda & Grandz)
14. Grateful ft Marsha Ambrosius (prod by Street Symphony)
Paranoia 2 Tour
1/16 Irving Plaza (NYC)
1/18 Paradise Rock Club (Boston)
1/19 Sound Stage (Baltimore)
1/21 The Loft (Atlanta)
1/23 Studio at Warehouse Live (Houston)
1/24 Trees (Dallas)
1/26 Alamo City (San Antonio)
1/28 Pub Rock (Phoenix)
1/29 Constellation Room (OC)
1/30 El Rey Theater (Los Angeles)
1/31 Complex (Oakland)
2/1 Harlows (Sacramento)
2/3 Studio Seven (Seattle)
Track listing:
1. Thank You
2. Thank You (Edited)