Starship
Release date: TBC Label: Danielle Bellas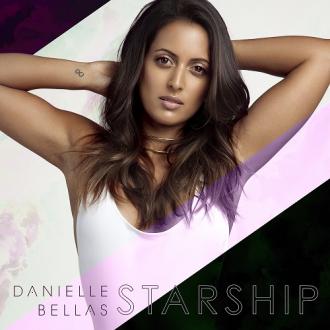 Introducing new R&B star
Danielle Bellas
With the release of her 90's R&B infused debut single
'Starship' available now
https://soundcloud.com/daniellebellas/starship/s-OGfJR
The South East London born R&B singer gets ready to release her first single 'Starship', taken from her debut album which drops in 2018.
Danielle is a soulful, authentic artist with a bias towards Motown-tinged R&B/Pop, who knows what she wants. The single is the first offering from an exciting debut album, co-written and produced by UK-based production duo Jud Mahoney and Natalie DeLucia, who have worked with the likes of Michael Jackson, Jimmy Jam & Terry Lewis, Brandy and Britney Spears. The sound offers a slick pop production featuring big hook-laden choruses and smooth lead vocals, influenced by the late 90's R&B greats such as Janet Jackson, Aaliyah and Ashanti. The single also boasts an official music video, plus remixes from famous Asian music producer, Rishi Rich (Jay Sean, Juggy D), and Don Valix.
Although this is her debut release, Bellas was filling notepads full of lyrics from a young age and recorded her first single at 16. However, growing up in a home that encouraged education and a steady career over musical creativity meant her musical dreams remained at the sidelines. Whilst recording and performing music in UK girl group Urban Lady, the singer was also studying at University. In 2013 she decided to up sticks and move to Sydney to try out the Aussie lifestyle, although she often travels back and forth between countries. 2016 saw Bellas quit her corporate life to finally concentrate on music and she started recording solo material, with a plan to pursue music in the biggest way possible.
Danielle will be releasing 3 singles over the next few months and plans to travel to the UK and US for live shows to support the release of her album in 2018. The singles are an introduction to a very real artist who is looking to make a serious impact in the music industry over the coming years. She is only just getting started.
https://www.instagram.com/danielle_bellas
https://www.facebook.com/DanielleBellas

https://twitter.com/Danielle_Bellas

https://soundcloud.com/daniellebellas
Track listing:
1. Starship
2. Starship (Rishi Rich Remix ft. Kiranee)
3. Starship (Don Valix EDM Remix)