Wild (REMIXES)
Release date: TBC Label: #FreshOuttaHighSchool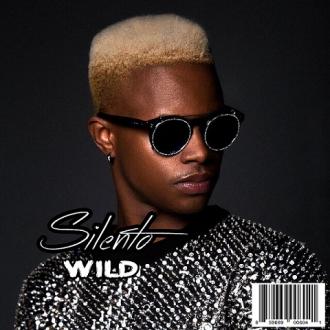 FAMED ATLANTA RAPPER SILENTO, OF "WHIP/NAE NAE" DANCE CRAZE, RELEASES NEW SINGLE "WILD"

Official Music Video Garnered Over 900K Views to Date

Acoustic video for "Wild" out now

* REMIXES PART 2 FROM: SEBASTIAN PEREZ / WIDEBOYS *
Famed Atlanta rapper, Silentό, originally broke out of the underground hip-hop scene as a teenager in 2015 with his smash hit "Watch Me (Whip/Nae Nae)." Now, Silentό is back in the game and ready to take over the charts again with his new party anthem "Wild." The video premiered at the end of October exclusively with HipHopDX and brings to life vibrant colors, crazy antics, and of course some new dance moves that will have everyone up on their feet and ready to groove. Check out the official video of "Wild" here: https://www.youtube.com/watch?v=HPeA4blfBrM
"I came up with the concept for 'WILD' while just handling business as usual," says Silentό. "I wanted to give the fans new content that they could have fun with. The reaction of fans checking my style and digging the changing of my hair color, I knew I had to clean out my closet and go for a whole new look."
Having signed his first major label deal after the overnight success of "Watch Me" in early 2015, Silentό racked up over 1.3 billion YouTube views with the track, and hit #3 on the Billboard Hot 100. Then an independent artist, Silentό's critically acclaimed debut went five times platinum in the U.S. and earned him nominations with the Teen Choice Awards, MTV Video Music Awards, Billboard Music Awards, and the BET Awards. He subsequently was nominated and won the 2015 Soul Train Music Award for "Best Dance Performance" for Whip/Nae Nae. Now, "Wild" looks to build up the momentum as the energetic rapper's infectious follow-up.
In addition to releasing the official music video for "Wild," the rapper also premiered a stripped down acoustic version with ThisIs50 saying that doing the acoustic version was a way to give his fans "a little something extra," and to show a different side of him. You can check out the acoustic version of "Wild" here: https://www.youtube.com/watch?v=D4q9Oj0wEAs
For more information on Silentό follow him on Facebook and Twitter at @TheRealSilento, and on Instagram at @princesilento.
Track listing:
1. Wild (Sebastian Perez Remix)
2. Wild (Sebastian Perez Radio Mix)
3. Wild (Wideboys Let's Get Wild Remix)
4. Wild (Wideboys Back To Bass Remix)