All Night
Release date: 05/01/2018 Label: RCA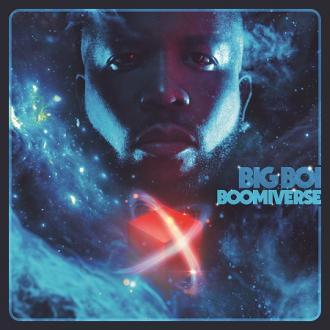 BIG BOI
NEW SINGLE "ALL NIGHT"
IMPACT DATE: 5TH JANUARY
PLAYING ON IPHONE X AD
RCA RECORDS
"All Night" is the sound of the latest Apple iPhone X ad.
Check it out here:
Big Boi has launched "All Night", the latest track to be taken from his astonishing new album "Boomiverse". With its vintage feel and Big Boi's always dextrous, instinctive flow, it's a catchy-as-hell four minute pop song that is destined to be a hit. Only a musical maverick like Big Boi could make a track like "All Night".
"All Night" is the fourth single to be taken from "Boomiverse", the critically-acclaimed new album. It follows previous tracks "Mic Jack" ft Adam Levine, "Kill Jill" with Killer Mike & Jeezy and "Chocolate" ft Troze. "Boomiverse" is Big Boi' third solo album and sees him again pushing forward, creating new styles out of old and staying at the top of the game.
One of history's tightest and most clever rhyme mavericks, Big Boi's indelible influence courses throughout two generations of rap music. As one-half of OutKast, he achieved seven GRAMMY® Awards, sold 25 million records, and created a string of music's most influential work, including Aquemini, Stankonia, Southernplayalisticadillacmuzik, and Speakerboxxx/The Love Below—which went RIAA Diamond making OutKast the first and only hip-hop artist in history to win the GRAMMY® for 'Album of the Year.' Big Boi's 2010 solo debut, Sir Lucious Left Foot: The Son of Chico Dusty, bowed at #3 on the Billboard Top 200 and received unanimous critical acclaim with Pitchfork proclaiming it one of the "100 Best Albums of the Decade 'So Far'" and topping year-end lists from Time, Paste, Vibe, and more.
His 2012 follow-up Vicious Lies and Dangerous Rumors enamored tastemakers and fans alike and boasted collaborations with A$AP Rocky, Killer Mike, Kid Cudi, and more. In 2015, Big Boi collaborated with Phantogram to create supergroup Big Grams. Their debut self-titled album was released to critical and fan delight.
http://instagram.com/therealbigboi
Track listing:
1. All Night
2. All Night (Clean Edit)