Ice Tray
Release date: 08/12/2017 Label: Quality Control / Motown / Virgin EMI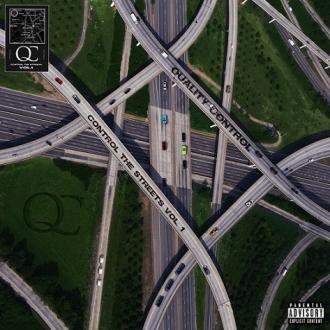 QUALITY CONTROL MUSIC DROPS THE FIRST OF A SOUNDTRACK COMPILATION SERIES
'CONTROL THE STREETS' VOLUME 1
NEW SONGS BY QC ARTISTS: MIGOS, LIL YACHTY, LIL BABY, MARLO, QUAVO, OFFSET AND TAKE OFF
FEATURES INCLUDE CARDI B, TEE GRIZZLEY, KODAK BLACK, TRAVIS SCOTT, GUCCI MANE, CHANCE THE RAPPER, NICKI MINAJ, TY DOLLA $IGN
DEBUTS BY CITY GIRLS, MARLO, MANGO, YRN LINGO, AND KOLLISSION
Quality Control Music the soundtrack CONTROL THE STREETS VOLUME 1, featuring QC artists on the rise and those who have already hit the stratosphere, including Migos' "Too Hotty," which has over 37 million views on its official video and Lil Yachty's "On Me," which has 14 million views on its official video. See below for full 30-song track listing.
Hip Hop is now the dominant genre of music in the U.S. for the very first time, with a power like never before. At the forefront of this culture is one breakthrough, visionary record label: Quality Control Music. By keeping their ear to the streets Quality Control Music nurtures such groundbreaking acts as Migos, Lil' Yachty, Stefflon Don and Lil' Baby.
Founded in 2013 by CEO Pierre "Pee" Thomas and COO Kevin "Coach K" Lee, Quality Control Music nurtures groundbreaking acts by acting as managers, studio owners, digital strategists, licensing reps as well as label executives. Today, Coach and Pee and have created a new blueprint for success at a time when the fans have the biggest voice in the industry, and Quality Control Music is the culture.
"Coach K and Pee are not your standard record industry players, but more akin to No Limit's Master P and Cash Money's Baby and Slim: savvy businessmen who shaped their labels with grass-roots hustling — updated for the internet age," says The New York Times . "During the controlled chaos of 48 hours earlier this month, the men each wielded two iPhones, speaking shoulder to shoulder with artists, major-label suits, managers, marketers and lawyers, sometimes passing the other a call midsentence — and mid-negotiation — to field another inquiry. Never in one place for long — and certainly never behind a desk — the duo zipped from the studio to a street-side video shoot, radio station to radio station, strip club to nightclub, treated along the way with the reverence bestowed upon local celebrities and kingmakers."
Ready to download is "Ice Tray", featuring Quavo, Lil Yachty & Offset.
Track listing:
1. Ice Tray