Lost
Release date: TBC Label: 141a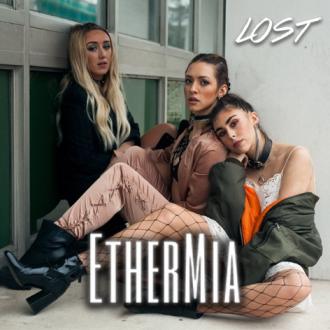 ETHERMIA
"LOST"
NEW SINGLE

* MIXES FROM: SAM SUPPLIER / WKND WARRIORS / D GOODY / FABIAN DUBZ *

EtherMia are a unique project that has been conceptualised by 3 extremely talented singers Millie, Sophie & Lucy, who are also trained dancers in classical ballet, contemporary and modern dance.

Over the last fourteen months, EtherMia have collaborated with various writers, producers, choreographers and actors. Recently, they have written songs with an international artist and have worked with an award winning gospel choir as well as the countries top remixes. Along with their own training in the arts, this process has enabled them to develop a symbiotic relationship; between themselves and their music.

SYMBIOTIC: Defined by Wikipedia as, "involving interaction between different organisms living in close physical association," and "denoting a mutually beneficial relationship between different people or groups."

EtherMia's ability to fuse fashion and dance with their music enables them to have an endless resource to draw from which in turn, manifests in the wide subjects they address through their writing.

www.ethermia.com
Twitter: @EtherMia_
Instagram: @weareethermia
Facebook/EtherMia
Track listing:
1. Lost (Sam Supplier Remix)
2. Lost (Wknd Warriors Remix)
3. Lost (D Goody Extended Mix)
4. Lost (Fabian Dubz Club Edit)
5. Lost (Original Mix)