Hold You Back
Release date: 27/10/2017 Label: Dappadan Entertainment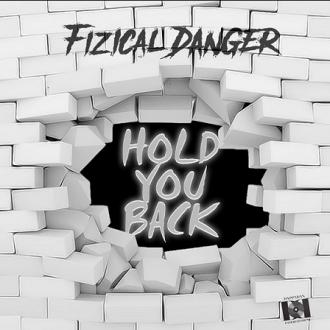 FIZICAL DANGER – Hold You Back
Pre-Order (iTunes): 13.10.17
Release date: 27.10.17
FIZICAL DANGER IS BACK WITH A BANG!

The fresh new release "Hold You Back" is his follow up to the summer hit "I Love the Weekend", which got aired on BBC Radio 1/1Xtra, heavy play on Rinse FM and reached No.7 in the Music Week Urban Club Chart.

"Hold You Back" is more up tempo which allows him to show off his lyrical ability, complemented with it's jazzy beat and great melodic sound. There's no holding Fiz back on this one as he releases his fire flow on each verse with great wordplay and delivery.

This release also comes with a banging club remix produced by Bad Habit, one of the most talked about UKGarage/Bass producers on the scene at the moment. He's produced for the likes of Wiley, Lauren Neko, and Micky Diana. This killer mix will be lighting up the club scene without fail.

"Hold You Back" is taken from the "Living Dreams" EP which is due for release potentially with his next single.

Social Media: Fizical Danger @Basslinefiz
Track listing:
1. Hold You Back (Radio Edit)
2. Hold You Back (Bad Habit Vocal Remix)