IRAYMENTAL
Release date: 02/08/2017 Label: NVA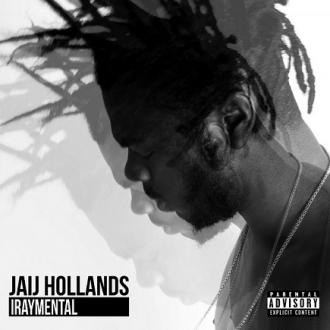 JAIJ HOLLANDS
drops long awaited visuals for lead single 'NGOZI FT. SAMINI'
taken from debut Mixtape 'IRAYMENTAL' released on same day - Weds 2nd August

'Ngozi' YouTube Preview https://youtu.be/Vkz0GdpqxXQ

'IRAYMENTAL' Mixtape Spotify Stream (live 2nd August):
http://open.spotify.com/ album/0x2swLLCzX5PqXDb5DCC7q
"I aim to touch people with my music. Any song I release is either a feel good sound which gets you on your feet, or a song with a message. Either way the overall theme of my music is based around positive energies."


Part of London's IRAY Movement and a key member of the flourishing UK Afrobeats/Bashment scene, Jaij Hollands has come a long way since dropping his big street single 'PINGA' which has now hit over 700K views on his own YouTube Channel. Now the young artist is set to release his first mixtape 'IRAYMENTAL' this Wednesday (2nd August) alongside long awaited visuals for his banger 'Ngozi Ft. Samini'.
With 'Ngozi' Jaij delivers a trademark floor filler showcasing his unique flow and deep, dancehall driven vocal delivery over a beat he co-produced. The natural choice for the lead single, he says;

"Ngozi is the only song on the album which has 3 producers on it; myself, Mundo and MB. It has elements of dancehall, bashment and afrobeats, so to me, I think it really stands out that way."

In the pipes also is a late night official music video, due for release in August. The narrative reflects the songs' chorus hook as Jaij explains;

"The whole video is based around the message in the chorus 'looking for the fine baby girl called Ngozi' the rest is the mandems creativity."
Following the worldwide success of artists like Wizkid and Davido alongside J Hus, FUSE ODG and Mr Silva blazing a trail for Afrobeats here in the UK, a new breed of dynamic, hungry young producers and mcs have been honing a sound which mixes elements of bashment, dancehall, UK rap and grime into their own brand of UK Afrobeats music. Following the release of the critically acclaimed compilation album 'MOVES', curated by Afro B which features as well as the cream of the burgeoning scene (including Jaij Holland's 'Gbelemo') the media and fans alike have caught wind of the scene in cities like Manchester, Birmingham, London and beyond. So much so that trendsetters and those in the know are calling it the next grime.


It's an exciting time for all those involved as Jaij describes:

"Afrobeats as a whole is growing and the African influence on music and pop culture is really great to see. I'm inspired by the scene here in UK also and that motivates me and the team to push on and to make the dream work."

Watch Jaij Hollands, Omo Frenchie, Mamy Dope, GB and Naira Marley repping MOVES in an exclusive cypher for Red Bull https://www.redbull.com/gb-en/watch-moves-uk-afrobeatscypher

'Ngozi Ft. Simini' and 'IRAYMENTAL' are out on NVA Music on all digital outlets August 2nd 2017

https://www.instagram.com/jaijhollands/
https://twitter.com/jaijhollands
https://www.facebook.com/JaijHollands/
https://www.youtube.com/jaijhollands
https://soundcloud.com/jaijhollands
Track listing:
1. Still Werkin ft. Tim Westwood
2. Amsterdam
3. Genesis ft. GB
4. Give It To Baba 3000
5. My Story
6. Movie
7. Hustle
8. Baby
9. Ready
10. Boomflick
11. All To Me
12. Thinkin That
13. B.I.T.
14. Bad
15. 1 Am
16. Confidence ft. Naira Marley
17. Ngozi ft. Samini
18. Obaa Yaa ft. Tim Westwood
19. Iraymental