Hottest Thing (Ricii Lompeurs Remix)
Release date: TBC Label: JustJoJo Entertainment / Rebel Movement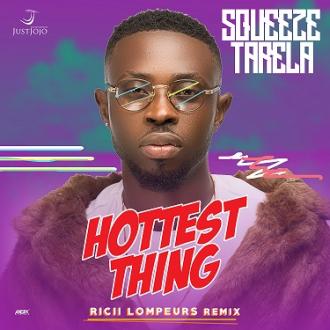 SQUEEZE TARELA
"HOTTEST THING"
NEW SINGLE

* RICII LOMPEURS REMIX *

International artist Squeeze Tarela releases a new single titled "Hottest Thing".

The reggae influenced mid-tempo number brilliantly produced by JayPaulBeatz, serves as the follow-up to his smash dance-hall banger "Bend" and anthem "Uber Fresh".

Tarela delivers a honeyed number, with an ear-worm hook which appreciates the overall beauty of a real woman.

Guitar played by Fiokee and mastered by Mix Monster.

Ready to download is a hot new club mix, courtesy of Ricii Lompeurs.
Connect with Squeeze Tarela:
Instagram: https://www.instagram.com/isqueezetarela/
Facebook: https://www.facebook.com/isqueezetarela
Twitter: https://twitter.com/isqueezetarela
Youtube: https://www.youtube.com/user/SqueezeTarelaVEVO
Soundcloud: https://soundcloud.com/user-692022892
Website: http://www.squeezetarela.com/
Track listing:
1. Hottest Thing (Ricii Lompeurs Remix)