Smart Aleck Kill (feat. Col3trane)
Release date: 28/07/2017 Label: PMR / Virgin EMI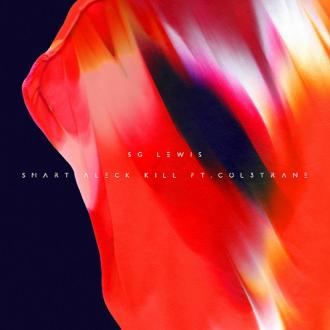 SG LEWIS
'SMART ALECK KILL' FT. COL3TRANE

PMR-signed producer and songwriter SG Lewis today shares his new single 'Smart Aleck Kill'. The track is vocalled and co-written by London newcomer Col3trane and is available to buy and stream on all partners. The track follows SG's latest release 'Times We Had' which entered Spotify UK's Viral Top 50 and recent collab with Dave '100ms'.
Brought up through club residencies in Liverpool, SG Lewis earned a name as a go-to producer for the best in upcoming UK talent. Collaborations with Dave, Ray BLK, Gallant, Raye and Chad Hugo all pepper a discography of warm, bassy electronic music. His latest single 'Smart Aleck Kill' features vocals from Col3trane, an 18-year-old artist from north London.
SG's elastic references span soulful R&B, disco, hip-hop, dark techno and deep club bangers, an eclecticism that leads him to blend and cross genre boundaries. 'Smart Aleck Kill' is the latest hint towards huge collaborations and a major project to be announced in the coming months.
TOUR DATES
25-27/08 Reading, UK Reading Festival
25-27/08 Leeds, UK Leeds Festival
21-24/09 Rio, Brazil Rock In Rio
24/09 Las Vegas, NV Life Is Beautiful
26/09 Philadelphia, PA Coda
27/09 Brooklyn, NY Brooklyn Night Bazaar
29/09 Toronto, ON Velvet Underground
03/10 Denver, CO Larimer Lounge
05/10 San Diego, CA The Music Box
06/10 Los Angeles, CA El Rey
07/10 San Francisco, CA Social Hall SF
Track listing:
1. Smart Aleck Kill (feat. Col3trane) [Clean]
2. Smart Aleck Kill (feat. Col3trane) [Explicit]