Get Lost
Release date: TBC Label: Polydor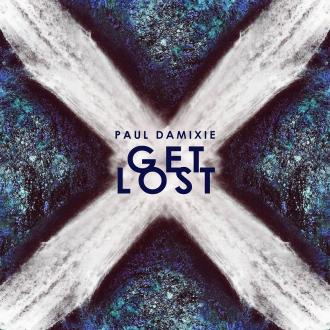 PAUL DAMIXIE
"GET LOST"
Romanian born and raised, Paul Damixie is a producer, remixer and DJ, with a visionary taste for remixes. This brought him into the spotlight of music listeners and important radio stations.

Paul provides a steady flow of solo releases to further establish his name as a masterful DJ and producer, blending together different styles with his own personal touch of magic.

Paul Damixie managed also to transform Adele hit "Hello" into a soulful House anthem that was highly appreciated all over the world. The remix has almost 1.000.000 Shazams and countless plays on Soundcloud and YouTube. In 2015, it came first in a top made by Capital Extra UK with some of the best remixes of the year.

For his great performance in the US with the remix of "Hello", Paul was awarded the iHeart Radio 2016 Remix Award (Remix of the Year)", in Miami, during the "2016 Remix Awards" event. The prize was handed by Steve Angello, former member of Swedish House Mafia and one of the most important DJs in the world.

The DJ just released – "Get Lost". The song featuring Jazzy Jo a talented Romanian singer and songwriter, is produced in the HaHaHa Production studios. In the first week of release the single entered in Top 5 Shazam Romania and directly on #28 in Spotify Top 50 Viral Tracks United States All.

It's is the essential tune for anyone that loves long summer nights, sunny days and clubbing adventures in 2017. It appeals to all of us by addressing the Carpe Diem way of life of our century. So make the day yours and dive into summer vibes without end!
Facebook: https://www.facebook.com/pauldamixie
Instagram: https://www.instagram.com/pauldamixie/
Soundcloud: www.soundcloud.com/pauldamixie
YouTube: https://www.youtube.com/user/paumau5
Mixcloud:
https://www.mixcloud.com/pauldamixie/
Track listing:
1. Get Lost
2. Get Lost (Instrumental)
3. Get Lost (Extended Version)