Screw & Brew ft. Mist
Release date: 02/06/2017 Label: MizerMillion Entertainment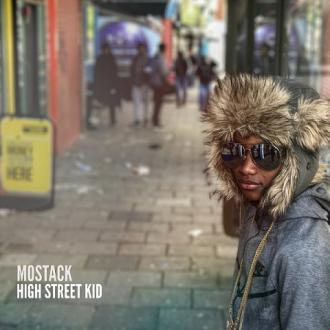 MOSTACK
DROPS THE VIDEO FOR SECOND SINGLE 'SCREW & BREW' FT. MIST
WATCH HERE:
'HIGH STREET KID' MIXTAPE OUT NOW
OTHER COLLABORATONS INCLUDE J HUS, JIGGZ & KREPT
North London's elusive rapper MoStack recently announced the release of his new mixtape 'HIGH STREET KID' out now, today he drops the visual for his second single 'Screw & Brew' Ft. Mist. Watch here: https://youtu.be/9T1KbAGrPxc. The track is co produced by Sevaqk, Steel Banglez & Zeph Ellis, and was premiered via MistaJam this week.
'My 2nd single off my HIGH STREET KID mixtape is a real club and car BANGER! Features my bro MIST, turn the volume up when listening, Enjoy. Mo Dally.' speaks MoStack.
The first release from 'HIGH STREET KID' was the infectious 'Ussy Ussy'produced by ILL BLU with an accompanying visual which you can watch HERE. Other collaborations across the mixtape include the likes of J Hus, Jiggz and Krept. You can order the physical edition for 'HSK' here: https://www.musicglue.com/mostack/.
I Like It
High Street Kid
Dealers & Robbers Ft. J Hus
Pon The Endz
The Friend
Screw & Brew Ft. Mist
Sorry Mama Ft Jiggz
You Buy Balenciaga's
Explore Ya Ft. Krept
About MoStack -
MoStack saw huge success in his music in 2016 as he toured with Wretch 32, made BBC 1Xtra's A List with his club banger "Liar Liar" (remix), became a MOBO nominated artist and sold out his second headline show in under 3 hours (the first venue was upgraded to a bigger 1100 capacity venue when it sold out in an hour).
Track "Block Popping" racked up over 1.5 million views in a week and "Liar Liar" reached over 8 million views. Mo now prepares to release his first track of 2017. Recent ILL BLU produced track "Let It Ring" has amassed over 3 million plays on Youtube to date, as the rapper continues to cater to his ground-breaking fan base with catchy energetic tracks.
Continuing to engage his growing audience MoStack has an unrelenting force of big tracks and has a talent far beyond the Internet. Last year the young star has already had headline shows in Sweden and Denmark on a mini European tour, cementing his journey as an international talent.
Known for his unique flows, imagination, stylish charisma and creative visuals, Mo has built a core and loyal fan base from the ground up. Named by BBC 1Xtra as one of the hottest artists to look out for in 2017, this year is set to be an astounding breakthrough year for MoStack.
Track listing:
1. Screw & Brew ft. Mist (Clean)
2. Screw & Brew ft. Mist