Money (Remixes Part 2)
Release date: 24/04/2017 Digital release date: 24/04/2017 Label: Purism Music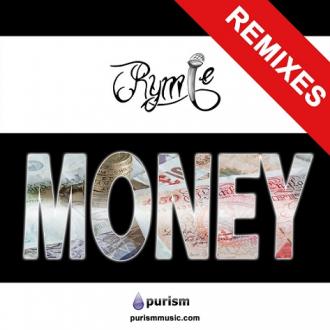 RYMIE
"MONEY"

NEW SINGLE RELEASED APRIL 24TH ON PURISM MUSIC

* DJ FRAME CASHBACK MIX / LIGHT N SHADOW ARTICLE 50 MIX *

Purism Music are pleased to announce their first release "Money" by Rymie out 24 April 2017.

Is Money the art of all evil? What is Brexit? Is Money going to be the root cause of Dark Brexit? What is Dark Brexit? Will you or your family be happy with the outcome of the Budget or Brexit?

Fusing parts of Hip Hop with Grime. Hackney born MC Rymie delivers the Brexit and budget rebuff.

Rymie is signed to Purism Music the brand new label from the ex Label Manager of Red Rose Recordings. Returning to the music industry after 17 years.

Purism was a form of Cubism advocated by the French painter Amédée Ozenfant and the architect Charles-Edouard Jeanneret (Le Corbusier).

Purism Music have taken this concept and allied it to Label Management in an artistic way.

https://twitter.com/PurismMusic
https://soundcloud.com/purism-music/money
https://www.youtube.com/watch?v=LVPcWxD9Ozc
Track listing:
1. Money (DJ Frame Cashback Mix)
2. Money (Light N Shadow Article 50 Mix)