Crazy (Bump & Flex Remixes)
Release date: 07/04/2017 Digital release date: 07/04/2017 Label: Pop Fiction Records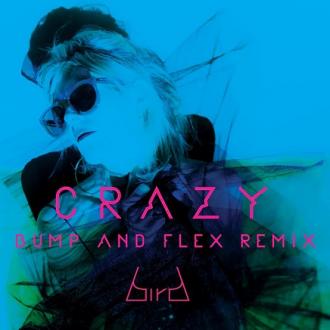 BIRD
"CRAZY"
NEW SINGLE

* BUMP & FLEX REMIXES *
Multi-Instrumentalist & 'trans-genre' singer/songwriter Bird is set to release her mesmerizing new single 'Crazy' on 7th April & this 'Crazy' upbeat offering is the first track from Bird's forthcoming album 'Inside Out", which she wrote "for people who feel a sense of suffocation in their situation".

Picking up the Cello at the age of six, Bird's skill as a classically trained musician also led to various successful stints as a session musician & writer. She has composed & recorded string sections for the likes of Just Jack & played live with Brit & Ivor Novello award winning songstress Emeli Sande, as well as touring with artists including the internationally acclaimed violinist Vanessa Mae.

This 'Crazy' UKG remix comes fresh from garage dons Bump & Flex!


Track listing:
1. Crazy (Bump & Flex Remix)
2. Crazy (Bump & Flex Radio Mix)