Pull The Trigger feat. Cammie Robinson
Release date: 22/02/2017 Digital release date: 22/02/2017 Label: Circus Records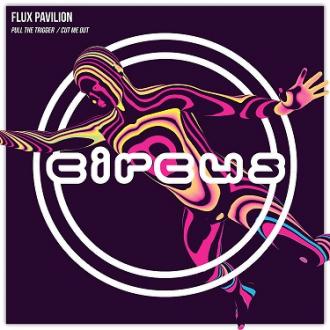 FLUX PAVILION
"PULL THE TRIGGER" FT. CAMMIE ROBINSON
CIRCUS RECORDS
RELEASED FEBRUARY 22ND
Having just announced his huge Around the World in 80 Raves world tour Flux Pavilion is back amongst it with his first new music of 2017. His two track single 'Pull The Trigger' and 'Cut Me Out' will hit stores and streaming sites on the 22nd of February.
With 'Pull The Trigger' Flux has joined forces with UK songstress Cammie Robinson, who's distinctive voice accentuates the unmistakable Flux Pavilion sound, delivering the natural heir to the Matthew Koma collaboration 'Emotional' from his debut long player Tesla.
'Cut Me Out' sees the return to Flux's studio of UK indie rock act Turin Brakes, continuing the story first told together on 2013's 'Mountains and Molehills'.
This latest release on Circus Records follows on from a huge 2016 which saw collaborations with bass sensation NGHTMRE, slimestep general Snails, Circus break through act DISKORD and label co-founder and his brother from another Doctor P… With whom he also found time to curate the year ending 30 track compilation album Circus Three, no mean feat in 12 months.
Back to 2017 and this is just the beginning, in March Flux Pavilion sets off on the inaugural Around the World in 80 Raves tour and you can be sure their will be plenty of phat beats to come before we get round to another New Years Eve.
Track listing:
1. Pull The Trigger feat. Cammie Robinson