Phenomenal (Remixes Part 2)
Release date: 10/02/2017 Digital release date: 10/02/2017 Label: Subside Records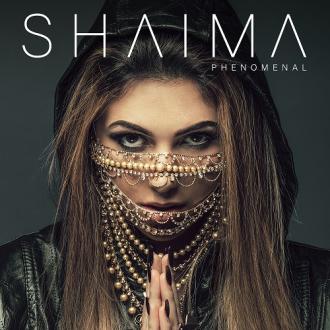 SHAIMA
"PHENOMENAL"
NEW SINGLE

* FUNK BUTCHER / JORDAN BASS REMIXES *
Following the huge club & specialist radio success of "Spread The Love" last year, 22-year-old singer, songwriter & self-taught producer Shaima has the determination and talent to become the newest pop sensation of 2017, with the unveiling of her brand-new single "Phenomenal".

This scorching electronic pop song, produced by Alex Elliott, takes elements of hip-hop, R&B, pop & house, with the not so common use of traditional instruments like sitar, Arabic flute & tabla, channeling Shaima's multi-cultural background into her music. She comments, "It was important that I explored my ethnicity through my music. My music isn't fusion as such, I like to think of it as pop with some chili powder on it."

Ready to download here are two further remixes courtesy of newcomer Jordan Bass and and Kiss Fresh's Funk Butcher! Further heat on the dancefloor...
Track listing:
1. Phenomenal (Funk Butcher Remix)
2. Phenomenal (Jordan Bass Remix)