I Will Survive (Remixes)
Release date: TBC Label: Chapter Records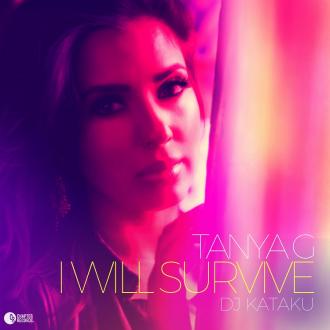 TANYA G FT. DJ KATAKU
"I WILL SURVIVE"
NEW SINGLE
* REMIXES FROM: GEM FARIA / SO SOLID / URBAN SOUL *

Due to the recent resurgences in all things old becoming new, Tanya G has taken a classic record that already has people singing across dance floors Worldwide and is giving it a new Skool dance urban edge.
The new remixes brings out that deep house club bass that is sure to drive House Heads everywhere, crazy! With her fresh vocals and Kataku's experienced sounds, the collaboration between the two is set for success.
After releasing her debut single "Can't Feel Your Love" in the first quarter of 2016 which received support from BBC Radio 1, BBC 1Xtra, BBC Asian Network and as well as huge support from Pirate and Community radio stations as the track was playlisted for weeks on end and is still being supported by these stations now! Also, received massive support from both online and print media, and radio stations internationally; especially from Flavour Mag, Desi Blitz, Asiana TV, the Evening Standard and local newspapers.
Produced by the South London native DJ Kataku, a veteran in the urban scene, with over 18 years' experience he's crazy flows and ridiculous basslines has landed him collaborations with Tim Westwood, So Solid Crew, Stereo Nations, The Charlatans, Taz, Carnao Beats and MC Sparks. As well as several of his productions releasing on Mercury Records, Def Jam Records and the influential French House Label CUFF.
Anticipation for Tanya's comeback was on a high. Thus, "I Will Survive" has switched up its tempo and now has a fiery backing-track, but a vicious soulful voice which screams Empowerment.
Track listing:
1. I Will Survive (Gem Faria Remix)
2. I Will Survive (So Solid Remix)
3. I Will Survive (Urban Soul Remix)