Ghetts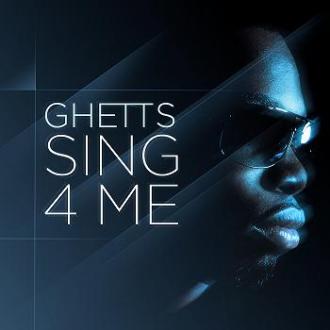 With three critically acclaimed underground mixtapes already under his belt, Ghetts is ready to be heard on a larger scale with this electro dancefloor destroyer "Sing 4 Me". Combining a pulsating beat, stabbing synths, and a hypnotic female chant with Ghetts very own charming energy; the track is already a favourite in clubland and looks set to be just as big in the charts. When he performed the song at Kano's recent concert at the O2, no one could argue that it wasn't the highlight of the show. Club aficionados will be familiar with G's cheeky play on Oxide & Neutrino's lyrics from their song "Bound 4 Da Reload (Casualty)" as he gives the 2000 #1 single his own ghetto reworking. "I make the gyal dem sing for me!" he confidently boasts before namechecking the leading ladies in the R&B scene from US divas Mariah Carey, Beyonce and Rihanna, through to UK sirens Leona Lewis, Alesha Dixon and Estelle. Boyfriends up and down the country better make sure that their girls aren't singing along to Ghett's tune!
Born out of London's talented grime scene that produced the likes of Dizzee Rascal and Wiley, and coming from the same crew that delivered Kano; Ghetts has grafted and cultivated his artform during a short career that has already seen him perform with the likes of Nas and the Streets, as well as take to the stage at the MOBO Awards and the BBC's Electric Proms. "Sing 4 Me" heralds the next step in the artist born Justin Clark's burgeoning career. "I made this song for the clubs," he speaks on the single which saw it's video shot on location in Prague and Essex's Hedingley Castle. "When I'm in there I feel like I wish that it was my tune that everyone was dancing to, so that's why I made the song." Having already achieved this goal, the next step is surely the chart success that this promising artist certainly deserves.
Ghetts 'Sing For Me' is being rush released by AATW due to it's amazing popularity. Currently racing up the TV airplay charts, the single comes with remixes from Jupiter Ace, who reworks the grime track into a Big Room electro-houser! It works a treat and it's available for you to download now. Support & reactions ESSENTIAL.
Soul Food promoted singles:
Know My Ting ft. Shakka (Remixes)
Rebel - 09/03/2014
Rebel (Zed Bias Remix)