Last Time
Release date: 11/03/2012 Digital release date: 10/03/2012 Label: Syco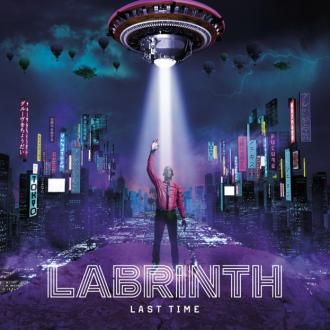 Undoubtedly 2012's most exciting artist; the all-round singing, song-writing, producing talent that is Labrinth returns with new single Last Time, released on 11th March, through Syco.
Labrinth's hugely successful second single, Earthquake went straight into the charts at number two in October and still remained in the top 10 in January with over 550,000 copies sold. The phenomenal video has so far had over 20 million views, the track was used as the music to accompany London's prestigious New Year Fireworks display and it was one of the biggest songs on UK radio.
Such a huge track demanded a massive follow up single – and Last Time is it. Always dodging those musical labels, Labrinth has done it again with his simultaneously classic yet futuristic sonics and signature sharp production. With a verse that drops to a heavy beat and the catchy synth-infused hook, Last Time looks set to be another sure-fire smash.
Last Time is the third single from his eagerly anticipated debut solo-album Electronic Earth, which he has written, composed and produced by himself at his studio in Wood Green, London. Released on 19th March, Electronic Earth is a fusion of diverse influences and genre-defying sounds, encompassing everything from reggae to dubstep to dance to soul.
An immensely versatile live performer, Labrinth's debut headline UK tour kicks off in February, with tickets available from www.livenation.co.uk and www.gigsandtours.com. The London show is on 5th March at Camden's prestigious KOKO venue.
Track listing:
1. Last Time
2. Knife Party Remix
3. Gareth Emery Remix
4. Monsta Remix
5. R3hab Remix
6. Raf Riley Remix