Yoü & I
Release date: 19/09/2011 Digital release date: 19/09/2011 Label: Polydor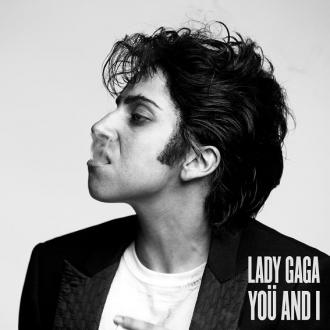 LADY GAGA will release her new single Yoü And I on 19 September 2011 via Streamline/Interscope/KonLive.

Lifted from her number 1 album Born This Way, Yoü And I is produced by Mutt Lange (AC/DC, Def Leppard) and features the legendary Queen guitarist Brian May on guitar. The song has been revamped for its single release and will also come backed with a full suite of remixes; details to follow. The video for Yoü And I will premiere next week.

Born This Way was released 23 May and is the fastest selling album of the year so far, shifting more than two million copies in its first week and more than seven million to date. It is the latest in a long line of records broken by the serial chart topper. Lady Gaga is the only artist in the digital era to top the 5 million sales mark with her first two hits, Just Dance and Poker Face. She has sold 70 million singles and 25 million albums worldwide, and – in the Monster Ball – the highest grossing debut tour ever.

Her contributions to the music industry have garnered her numerous achievements including five Grammy Awards amongst twelve nominations, three BRIT Awards, two Guinness World Records and being named the fifth most powerful person in the world by TIME magazine. She has over 1 billion combined views of all her videos online, and is one of the most popular living people on Facebook with over 40 million 'likes'. She is #1 on Twitter, where she recently reached 12 million followers.

Track listing:
1. Radio Edit
2. Wild Beasts Remix
3. Mark Taylor Full Length Remix
4. Metronomy Remix
5. Danny Verde Remix
6. Hector Fonseca Remix