Enpire Of The Sun tops the Cool Cuts chart!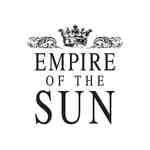 Wednesday 21st January 2009
When it comes to bands to watch for 2009, Aussie based band, Empire Of The Sun is the one everyone is talking about to be huge in '09, and clubbers and DJ's are already giving them a huge seal of approval as new single 'Walking On A Dream' has become a Cool Cuts #1!
With remixes from Kaskade, Sam La More, and Van She Tech getting the thumbs up from the likes of Tong, Steve Smart, and other leading tastemakers, it seems this band are set for a superb year!
Check out the Kaskade Club remix here:
http://uk.youtube.com/watch?v=KYcnxpguInA
Posted by Mark Bowden