Rosie & The Goldbug 'Tune of The Week'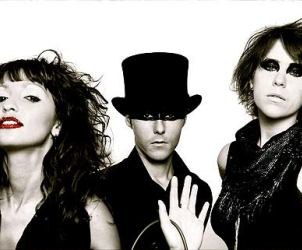 Wednesday 21st January 2009
The "anti Valentines" track, 'Heartbreak' by hotly tipped band, Rosie & The Goldbug was given the honour of 'Tune Of The Week' on Armin Van Buuren's 'A State Of Trance' radio show last week, thanks to the superb Gareth Emery remix.
To add to that, the Arnej remix was spun on Judge Jules' Radio 1 show too!
Check out Gareth Emery's Remix here:
http://uk.youtube.com/watch?v=nvVJ4QaW6ws
'Heartbreak' is released on 09/02/09.