Ercola remains the biggest US dance record!!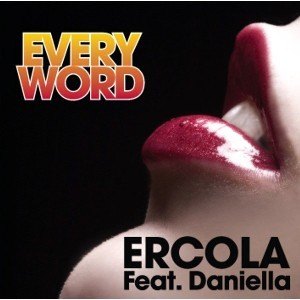 Friday 28th November 2008
After 21 weeks on the US Billboard dance airplay chart, the superb Ercola ft Daniella track, 'Every Word', remains at #1! Now thanks to Cayenne Records in the UK, it is set to also be a huge dance hit here in the UK on it's official release in early 2009.
The excellent remixes to suit all Big Room floors come from Wendel Kos, Bastian Laval, Paolo Jackson, and Sami S. If you are having Ibiza blues this Winter as much as we are, 'Every Word' goes some way in filling that void!