HYPERACTIVE STILL OFFICIALLY THE #1 CLUB PROMO TEAM!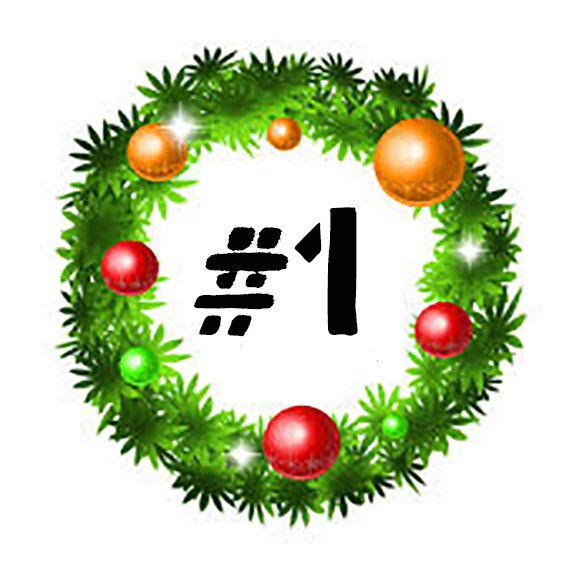 Thursday 22nd December 2016
The end of year Music Week Club charts are in, and thanks to the incredible support of our DJs, as well as the labels for having us work some brilliant records, Hyperactive acts have taken up a massive 70% of the Top 40 club records for another year running!
With 9 acts in the Top 10, as well as the #1 of the year -
Imany
's 'Don't Be So Shy' - and 28 records in the Top 40 overall, this is officially our best year yet, cementing us once more as the #1 club promo team in the UK! The full Top 100 is listed below.
Happy Xmas & even merrier New Year!

Mark & everyone at Hyperactive.
| | | | | |
| --- | --- | --- | --- | --- |
| | | | | |
| 1 | DON'T BE SO SHY | | Imany | Ministry Of Sound |
| 2 | SLAVE TO THE VIBE | | Billon | Rinse |
| 3 | GO UP | | Cassius feat. Pharrell Williams & Cat Power | Interscope |
| 4 | RINSE & REPEAT | | Riton feat. Kah-Lo | Riton Time |
| 5 | HOME | | Icarus feat. Aurora | ffrr |
| 6 | FREAK LIKE ME | | Lee Walker Vs. DJ Deeon feat. Katy B | Defected/Ministry Of Sound |
| 7 | TRUST ME | | Ryan Blyth x After 6 | Nothing Else Matters |
| 8 | CRANK IT, WOAH! | | Kideko & George Kwali feat. Nadia Rose & Sweetie Irie | TMTR/Ministry Of Sound |
| 9 | FADED | | Alan Walker | Relentless |
| 10 | TROUBLE | | offaiah | Positiva |
| 11 | JUST SAY | | KDA feat. Tinashe | Ministry Of Sound |
| 12 | NO WORRIES | | Disciples + David Guetta | ffrr |
| 13 | THIS GIRL | | Kungs Vs. Cookin' On 3 Burners | 3 Beat |
| 14 | NEVER LETTING GO | | Zac Samuel & Moon Willis feat. Taya | Polydor |
| 15 | SUNSHINE | | Tieks feat. Don Harkna | Ministry Of Sound |
| 16 | SEXUAL | | Neiked feat. Dyo | Polydor |
| 17 | I DON'T KNOW | | Michael Mandal | 3 Beat |
| 18 | HOUSE WORK | | Jax Jones feat. Mike Dunn & MNEK | Polydor |
| 19 | NOBODY DOES IT BETTER | | Michael Calfan | One More Tune |
| 20 | DO IT RIGHT | | Martin Solveig feat. Tkay Maidza | Positiva |
| 21 | SOMEONE WHO NEEDS ME | | Bob Sinclar | Spinnin' Deep |
| 22 | FULL CAPACITY | | Infinity Ink | Different |
| 23 | SAY YOU DO | | Sigala feat. Imani & DJ Fresh | Ministry Of Sound |
| 24 | NOTHING LIKE THIS | | Blonde & Craig David | ffrr |
| 25 | SING ME TO SLEEP | | Alan Walker | Relentless |
| 26 | CALM DOWN | | Katy B x Four Tet x Floating Points | Rinse |
| 27 | GIVE ME YOUR LOVE | | Sigala feat. John Newman & Nile Rodgers | Ministry Of Sound |
| 28 | THE RIGHT SONG | | Tiesto + Oliver Heldens feat. Natalie La Rose | Virgin/EMI |
| 29 | DAYLIGHT | | Disciples | ffrr |
| 30 | ALL FOUR WALLS | | Gorgon City feat. Vaults | Virgin/EMI |
| 31 | HOW LOVE BEGINS | | DJ Fresh & High Contrast feat. Dizzee Rascal | Ministry Of Sound |
| 32 | WHAT IF I GO | | Mura Masa feat. Bonzai | Anchor Point/Polydor |
| 33 | DON'T YOU KNOW | | Kungs feat. Jamie N Commons | 3 Beat |
| 34 | FEELS LIKE HOME | | The Him feat. Son Mieux | Polydor |
| 35 | THIS IS WHAT YOU CAME FOR | | Calvin Harris feat. Rihanna | Columbia |
| 36 | PIECE OF ME | | MK feat. Becky Hill | Area 10/Columbia |
| 37 | ME MINUS YOU | | Jerome Price | RCA |
| 38 | JUST LIKE THAT | | Midnight City feat. Raphaella | Get Twisted/Columbia |
| 39 | CARRY ME HOME | | Chicane & Steve Edwards | Modena |
| 40 | SAY TO ME | | WHTKD | All Around The World |
| 41 | SORRY I AM LATE | | Kollektive Turmstrasse | Diynamic/ffrr |
| 42 | RIDE ON TIME | | Garreth Maher | 3 Beat |
| 43 | FEEL THIS WAY | | Philip George & Dragonette | 3 Beat |
| 44 | BUG | | Federico Scavo | Pacha |
| 45 | TOUCH | | Tough Love feat. Arlissa | Island |
| 46 | HOTTER THAN HELL | | Dua Lipa | Warner Bros. |
| 47 | LIVING | | Bakermat feat. Alex Clare | RCA |
| 48 | TWENTY (ALBUM SAMPLER):OFFSHORE/SALTWATER/DON'T GIVE UP/POPPIHOLLA | | Chicane | Modena |
| 49 | BROKEN FLOWERS | | Danny L Harle | PC Music/Columbia |
| 50 | SWEET HARMONY | | Zash | Virgin/EMI |
| 51 | BROKEN ARROWS | | Avicii | Positiva/PRMD |
| 52 | I FEEL SO BAD | | Kungs feat. Ephemerals | 3 Beat |
| 53 | INTO THE NIGHT | | Nero | MTA/Virgin/EMI |
| 54 | BIG BAD WOLF | | Duck Sauce | 3 Beat |
| 55 | YEBISAH | | Mark Knight | Toolroom |
| 56 | RUMOUR MILL | | Rudimental feat. Anne-Marie & Will Heard | Major Toms/Asylum |
| 57 | OPEN MY EYES | | Karen Harding | Capitol |
| 58 | SOMETHING GOOD | | Mount & Nicolas Haelg | Armada Deep/All Around The World |
| 59 | GOTTA LET YOU GO | | Dominica | Altra Moda Music BV |
| 60 | BETTER DAYS | | House Of Virus & Jimi Polo | Freakin' 909/MWR |
| 61 | LONG HOT SUMMER | | Dakota | 70hz Recordings/Virgin/EMI |
| 62 | BANG THE DRUM | | Herve | Skint |
| 63 | HOLD ON | | Moguai feat. Cheat Codes | Spinnin'/Positiva |
| 64 | AIN'T GIVING UP | | Craig David & Sigala | Speakerbox Recordings/Insanity |
| 65 | DANCING ON MY OWN | | Calum Scott | Capitol |
| 66 | MY WAY | | Calvin Harris | Columbia |
| 67 | TURN ME UP | | MOTi feat. Nabiha | Positiva |
| 68 | SUMMER NIGHTS | | Tiesto feat. John Legend | Virgin/EMI |
| 69 | WHEN THE BASSLINE DROPS | | Craig David x Big Narstie | Speakerbox/JEM |
| 70 | GONNA BE ALRIGHT | | Leon Reverse | 3 Beat |
| 71 | BORN READY | | Disco Fries feat. Hope Murphy | Polydor |
| 72 | YOU GOT ME BABY | | Lushington | Armada/All Around The World |
| 73 | ALL GOES WRONG | | Chase & Status feat. Tom Grennan | Virgin/EMI |
| 74 | VIBE NATION | | Tom Piper & Wideboys | Ministry Of Sound |
| 75 | LUSH LIFE | | Zara Larsson | Black Butter |
| 76 | OPERATOR | | Lapsley | XL Recordings |
| 77 | ENERGY IN MAGIC | | Tom & Hills feat. Jared Lee | Universal |
| 78 | 7 YEARS | | Lukas Graham | Warner Bros. |
| 79 | FAST CAR | | Jonas Blue feat. Dakota | Positiva |
| 80 | NEED YOU TONIGHT | | Latroit | House Of Latroit/Kobalt |
| 81 | WINGS | | Armand Van Helden | Epic |
| 82 | GONE MISSING | | Shift K3y feat. BB Diamond | Columbia |
| 83 | LISTEN | | Russell Small feat. DNO P & Vincent M | Freemaison |
| 84 | BY YOUR SIDE | | Jonas Blue feat. Raye | Positiva |
| 85 | LOVE YOU MORE | | Mount Cashmore | One More Tune |
| 86 | LIKE I CAN | | Tough Love x Karen Harding | Island |
| 87 | PERFECT STRANGERS | | Jonas Blue feat. JP Cooper | Positiva |
| 88 | 1994 | | L'tric feat. Miles Graham | Neon |
| 89 | WOULD I LIE TO YOU | | John Gibbons | Good Soldier |
| 90 | DON'T NEED NO MONEY | | Imani Williams feat. Sigala & Blonde | RCA |
| 91 | EVERY TIME IT RAINS | | Just Us | Hyperactive White |
| 92 | WHO AM I | | Katy B x Craig David x Major Lazer | Rinse/Virgin/EMI |
| 93 | SOME KINDA FEELING | | Nightgeist | House-Trained |
| 94 | SMILE | | Gorgon City feat. Elderbrook | Virgin/EMI |
| 95 | WHEN YOU FEEL WHAT LOVE HAS | | Lenny Fontana feat. D-Train | Karmic Power |
| 96 | LOVE YOU BETTER | | Anton Powers | 3 Beat |
| 97 | I LUV U BABY | | Dancing Divaz feat. The Original | New State |
| 98 | I WANNA BE | | Katy B x Chris Lorenzo | Rinse/Virgin/EMI |
| 99 | OVERGROUND (SAMPLER): CAN'T BREATHE/FREE/ACID RAIN/TAKE ME BACK | | Adam Cooper | Scorched |
| 100 | THE BEST IS YET TO COME | | LuvBug | Polydor |
Posted by Mark Bowden