Merry Christmas From Everyone Here At GOAL!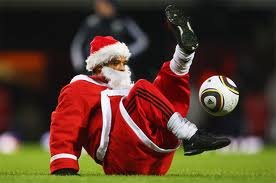 Wednesday 21st December 2011
Here's hoping you have a fantastic festive period, and a brilliant Christmas.
If you find yourself with some free time then please login to the GOAL! website and send us your reactions to songs you may not have reacted to recently.

Ofcourse, there is a big lineup of sport over Christmas so please makesure you give our music as much support as possible.

Merry Christmas! And a Happy New Year!

Chris & Everyone At GOAL!
Posted by Chris Stark