The Biggest Sounding Song You Could Play Right Now...GOAL! Presents... Sway 'Still Speedin'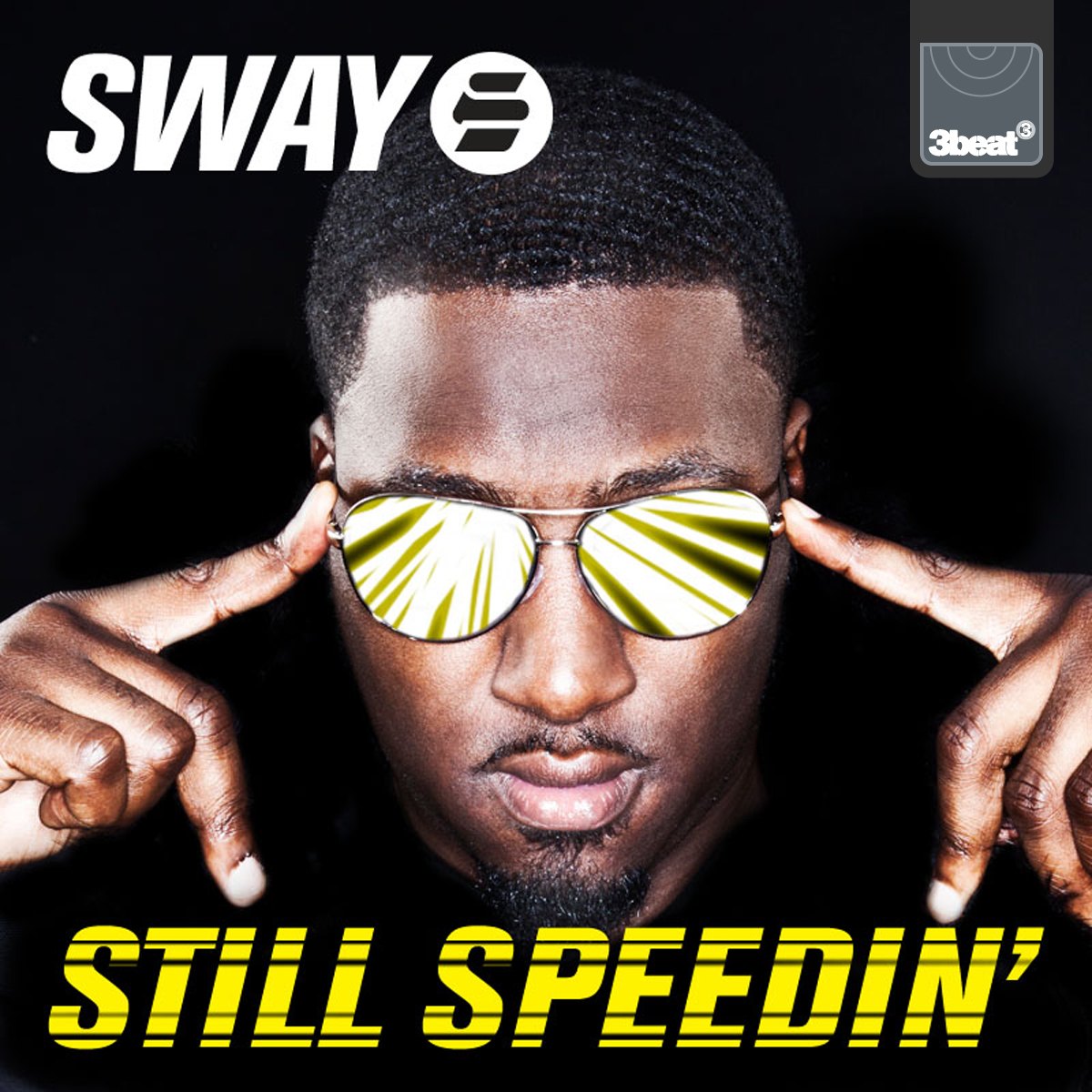 Thursday 17th November 2011
Simply put, this track is an absolute monster. Not out till early December, we really want you to get behind this one. Give it a listen, download, then let's get this one out EVERYWHERE! This seriously is one of the biggest songs coming out this year, and the perfect song to liven up your crowds, gee up the terraces and motivate the players.
We've got for you the Radio Edit and an Instrumental should you wish to use it as a bed for any media.

One of the most respected names in UK rap and music industry game changer,Sway, returns with new single Still Speedin', which is released on 4thDecember on 3beat Records.
Still Speedin' has already been named Zane Lowe's Record Of The Week and made it onto the B-list at 1Xtra.
The single samples Loleatta Holloway's 'Love Sensation', which was made famous by Black Box who sampled it on their 1989 #1 'Ride On Time'. Sway goes in on the track with his signature lyrical word-play, demonstrating his prowess with some serious punchlines. Causing a huge buzz online, the lyrics have got the likes of Lewis Hamilton taking to Twitter to support the track. Currently in the Top 20 of the Shazaam Chart, the song has a lot of heat building behind it and is looking to send Sway storming back into the charts.
Bringing two of the UK's finest rap talents together, British rapper Kano jumps on the track and stars in the remix video. Another remix, due to drop in the coming weeks, features American rapper, producer and entrepreneur Lupe Fiasco. Other remixes include Vato Gonzalez, Doorly, Kill The Noise and Zane Lowe.
Still Speedin' is the first official track taken from his forthcoming The Deliverance album which is due for release in 2012. It will be Sway's third album to date.
Born Derek Safo, the Mercury-nominated north London rapper has been a stalwart of the music game since the age of 16 and is credited by peers and critics a-like as a trailblazer in the UK urban scene. Paving the way for the likes of Tinie Tempah, Wretch 32 and Chipmunk, his ability to cross over saw Swaybeat the cream of international hip hop talent such as 50 Cent and The Game to win MOBO Best Hip Hop in 2005 and he took the crown for Best UK Hip Hop at the 2006 BET Awards. In addition, Sway was the only featured rapper on Lupe Fiasco's Billboard No.1 Album "Lasers".
Recently Sway made a cameo appearance in Channel 4 drama, Top Boy – a four-part drama starring Ashley Walters [So Solid's Asher D] and Kano.
Posted by Chris Stark