An Interview With The 'Voice Of Anfield'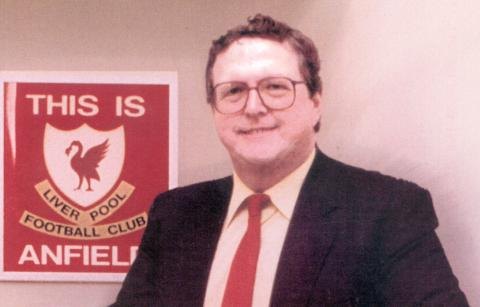 Thursday 23rd September 2010
So George, firstly welcome to GOAL! Can you tell us briefly how you came to be the 'Voice of Anfield?'
Thanks Chris. Basically: one night in April 1971 I made a sarcastic remark about my predecessor when my wife and I were both standing in the old paddock. She remarked that I probably couldn't do any better and so I went home and wrote to the CEO at Anfield. Next thing I knew I was in Peter Robinson's office and ,in August 1971, I found myself on the TV gantry talking to 56000 people !!!
What has been the greatest Liverpool game to be involved in?
Probably the Chelsea Champions League semi-final in 2005.
What has been your proudest moment at Anfield?
When Henry Winter of the Daily Telegraph wrote a piece about me and said that I created a special atmosphere at Anfield.
What has been the biggest blooper you've made during a matchday experience?
The first time I was told to announce the goal scorer. Michael Owen got a hat-trick but I looked away for a moment and gave the goal to Nick Barmby !!!
If you could be stadium announcer at any other club, what would it be and why?
I'd only do the England job. Honestly. Anfield is my patch and spiritual home although I've done the p.a. at three European Cup finals and at several stadia in Denmark and Norway.
You are a big supporter of local bands, and you gave a lot of support to local group 'The Ragamuffins.' How did you discover them?
One of the band is a friend of my younger son Laurie who now lives in Mauritius where he can often be seen in his ragamuffins T-Shirt !
GOAL! Has recently launched, which projects are you supporting at Anfield?
ALL of them, as often as I can.
We will be featuring interveiws every week with GOAL! stadium announcers. If you'd like to respond with any messages/ requests to other announcers, feel free to email me on chris.stark@music-house.co.uk and I will pass that on.
Posted by Chris Stark