Hold On (New Mix)
Release date: TBC Label: Island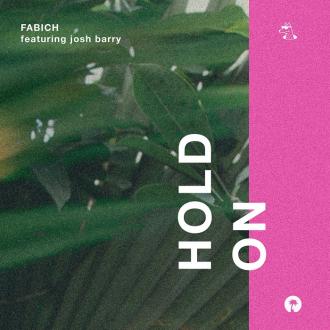 London-based record producer Fabich has already had plenty of success in his career. In previous incarnations, he's made music at Bob Marley's house and achieved US chart success as a producer for platinum-selling R&B and soul singer-songwriter Lyfe Jennings and Missy Elliott collaborator, Trina
Now, having notched up a few more years as a successful record producer for other artists and signed with Island Records, Fabich has made the move to London to pursue his own artist project. Inspired in equal measure by art, design and music, Fabich is as likely to cite influences from Takashi Murakami, Jean Julien and Kitsuné as he is Pharrell Williams, Disclosure, Little Simz, Goldlink and early Timbaland. A palette of moods, sights and sounds that are reflected in his new single, Hold On featuring Glastonbury's Emerging Talent 2017 Winner, Josh Barry.
A breezy summer affair, Hold On has as much in common with classic soul and rnb records as it does with today's playlist-friendly anthems. Josh Barry lends the record a distinctive voice that's packed with emotion and delivers beautiful song writing that cuts to the heart of a struggling relationship and holding on for love.
Fabich's stripped back approach to production proves the adage that perfection is achieved not when there is nothing more to add, but when there is nothing left to take away. Stunning yet simple instrumentation lets the vocals be the star of the show and creates what could possibly be the singalong anthem of the summer.
Fabich Hold On ft. Josh Barry is released 16th June via Island Records
Track listing:
1. Rainer Grimm Mix