Someone Who Needs Me (Mixes)
Release date: TBC Label: Spinnin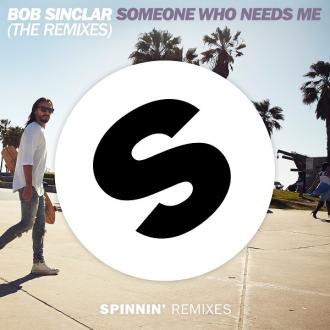 Are you ready for this?
The one and only BOB SINCLAR is back with his incredible new single "Someone Who Needs Me"
Brought to you guys here exclusively in it's original and edit versions, you know this is going to be one hell of a summer SMASH!
Already huge with you guys and a top 3 MW Pop Chart smash thanks to YOUR amazing support now check out the full remix package!
Ok guys this is a HUGE Eurosolution Priority so please make sure you are on the case 100%
Craig & Scott
Track listing:
1. Merk & Kremont vs Sunstars Remix
2. Boiler Remix
3. Alex Gaudino & Dyson Kellerman Remix
4. Kryder Remix
5. Roisto Remix
6. Mathieu Koss Remix