Why Dont You Love Me Like You Used Too
Release date: 29/11/2010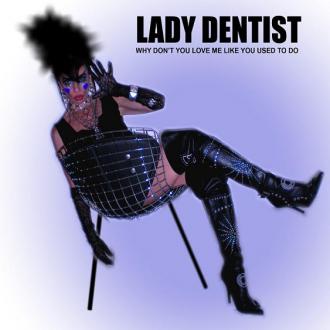 Lady Dentist is actually 2 people. They are UK artists Alison Lestner and David Lestner, who are based in West Yorkshire, North England. They initially joined up way back in the 1980s while at school. Previous to that, Davids song writing skills started at the age of 6 with his first composition The Indian Cheesecake. He is a prolific writer, his main instrument is keys and he is a jazz musician with a wide range of influences.

As well as singing and performing Alison also plays keyboards, which started with classical piano which she studied with Rene Waterman, sister to Fanny Waterman, founder of the well renowned Leeds Piano Competition. She started to enjoy performing at 11, especially on vocals. She met David Lestner when they were both 17 who was then playing with the band Lets Eat. She was greatly inspired by the songs he was writing and his colourful and wonderfully exciting Rick Wakeman meets Jools Holland style natural talent at the piano.

David and Alison began to work together, developing their style and repertoire over a number of years. They like to perform unplugged versions of songs. The first commercial album Transcendental Meditation was released in 2009 together with a number of club remixes, techno tracks, electro mixes etc.

They are now working hard on the 2nd album with some of the best remixers and producers in the UK music biz. All mixes on this single were done by U.K producer Rachel Elektra.
Track listing:
1. Rachel Ellektra Remix
2. Healthy Drums Remix
3. Rachel Ellektra Dub
4. Rachel Ellektra Radio Edit