Ooh LaLaLaLa
Release date: TBC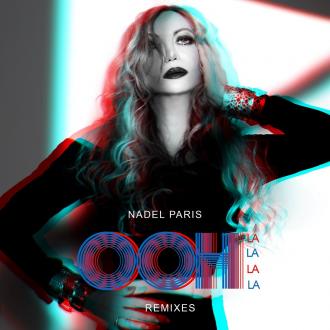 Nadel Paris brings her funky French house sounds to the dancefloor, just in time for those year-end parties.
OhLaLaLaLa channels everythinng you want in a house tune including soaring diva vocals layered across sexy beats for a unmistakable Nadel Paris vibe and sound.
Is she the next house music diva? Only time will tell, but as she works the club circuit in 2018 we hope you'll give this record some real build up and support!
Get to know this Parisian born, LA based artist by following her on these networks
Tracks in this package:
Socials:
ABOUT NADEL PARIS:
Nadel Paris a recording artist, music producer, songwriter, dancer. Born in Paris France to two loving parents, her mother, a Christian Dior model and father a psychotherapist, she was born to be creative. Her music is a mix of different styles fused with electronic sounds and dance floor beats. Getting an early start in music, Nadel was signed to a recording contract to EMI France when she was just twelve years old. She often works along side her producing DJ partner Dario M (DJM). She recently reached the top 30 chart position in the Billboard dance charts in America with her first single "Freedom."
Track listing:
1. Drew G. Anthem Mix
2. Ray Rhodes Remix
3. Pascal Remix
4. Cyphonix Remix
5. Ale Amaral Remix
6. Brian Cua Club Lovers Mix
7. Christian B Starbright Down & Dirty Mix
8. DJM Chicago House Mix