Love Is The Only Law
Release date: 15/12/2017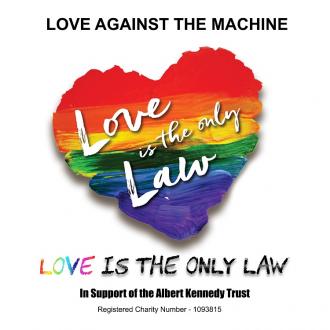 EastEnders legend June Brown MBE joins forces with the biggest artists and DJ's from the UK Pop and dance music scene to record single to mark '50 years legal.
The charity single 'Love is the only law' is being released on the 15th December and all profits are going to The Albert Kennedy Trust that helps young LGBT people who are facing homelessness, living in hostile environments or experiencing abuse for simply being who they are.
The single features some of the biggest names in dance music including Katherine Ellis, Angie Brown, Soraya Vivian, Tina Cousins, Hazell Dean and Rozalla as well as international star DJ's Michael Gray, George Sharp (Sharp Boys) and Pete Martine (Sleazesisters)
This DJ friendly mix package includes the commercially released Radio Edit plus exclusive Klubkidz productions remixes by James Hurr, Nik C. and Scott Houzet (DJ Promo only).
Craig & Scott x
Track listing:
1. Radio Edit
2. Nik C Radio Edit
3. KlubKidz Radio Dance Mix
4. KlubKidz Extended Dance Mix
5. Nik C Remix
6. James Hurr Remix