Anthemia Part 1 (Full Promo)
Release date: TBC Label: SVEND Productions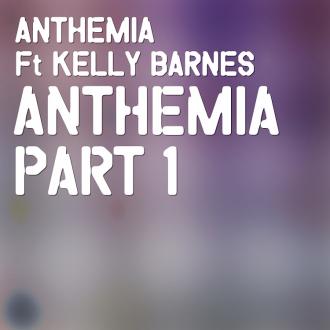 Anthemia ft Kelly Barnes - Anthemia Part 1
Radio 2 pick up the baton and have played Anthemia Part 1 - 3 times in the last 7 days including 'Serious Jockin' on the Steve Wright show.
Single Release - Download & Streaming December 2nd 2016
SVEND Productions, Stockholm
Eric Prydz - Robyn - Basshunter - Agnes - Swedish House Mafia - Avicci
For many years Sweden has been at the forefront of popular dance music. In 2004 Swedish DJ and producer Eric Prydz topped the UK charts for five weeks with 'Call on Me', Robyn reappeared in 2007 after an absence of 10 years from the international music scene with her number 1 hit 'With Every Heartbeat'. In 2007 Basshunter reached number 1 with the track 'Now You're Gone' and in 2008 his second single 'All I Ever Wanted' peaked at number two.
Agnes, Swedish House Mafia and indeed Avicci have all gone on to have hit records with Avicci's success spreading all over the globe. Sweden's claim to be the home of popular dance music is now well and truly confirmed.
Now comes Anthemia.
From a small production house in Stockholm, producers S&N have re-produced all your favourite songs from the 90's in one glorious 5 minute pop sensation. Anthemia Part 1 features UK vocalist Kelly Barnes and features songs from: Rozalla – Gala – Fragma – Corona - Ultra Nate - Livin' Joy - Robin S - Snap
Anthemia ft Kelly Barnes - Anthemia Part 1 is released through
SVEND Productions, Stockholm
Track listing:
1. Original Mix
2. Radio Edit