Sweetest Cake (Remix)
Release date: TBC Label: Melisa Whiskey/9th Wunder Music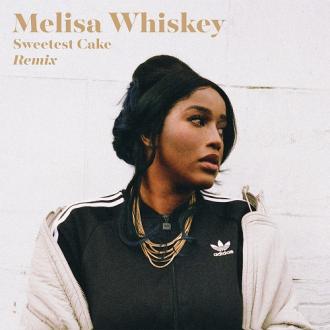 MELISA WHISKEY
"SWEETEST CAKE"
* REMIX / ASTRAL REMIX / ORIGINAL *
London soul singer Melisa Whiskey dropped her first track 'Played' in January this year and quickly picked up a BBC Introducing Track of the Week spot as well as heatfrom BBC R1Xtra's Twin B. The natural soul and depth of Melisa's vocal was too strong to deny.
Now Melisa comes through with her follow up track 'Sweetest Cake' and once again sets a notable bar for emerging UK soul and R&B. The first track to be taken from her forthcoming debut E.P. 'Moon & The Sky', the natural jump to the track mixed with the menacing bassline reminds of both Amerie and most excitingly, the playful invention of Anderson. Paak.
Melisa's influences range from the likes of Lauryn Hill to Sade to Amy Winehouse – but maintains an innate natural charisma and charm all her own. Produced by Osinachi Nwaneri (Wale, J. Cole, Tinashe), Melisa brings an unmistakably exciting and vibrant 2nd offering to cement her status as a bonafide emerging star.
Speaking on the track, Melisa states: "'Sweetest Cake' is all about feeling good about yourself, reminding yourself of how fly you are regardless of what anything or anyone may want you to feel."
Track listing:
1. Sweetest Cake (Remix)
2. Sweetest Cake (Remix - Radio Edit)
3. Sweetest Cake (Astral Remix - Radio Edit)
4. Sweetest Cake