Blow
Release date: TBC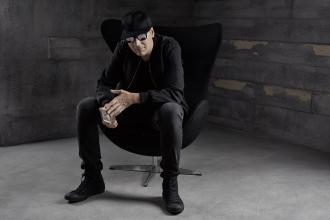 Multifaceted EDM Producer Jacky Greco Announces Release of "Blow"a new Pop Single Featuring Rap Icon Snoop Dogg Superstar European EDM DJ and Producer Jacky Greco is full of surprises.
The latest, that has fans on the edge of their seats, is the announcement of an October 7th, 2016 release of his new single "Blow", featuring the legendary Snoop Dogg on vocals, along with pop singers Arlissa and JakkCity. September 29, 2016 Jacky Greco has proven that he can deliver an amazingly diverse electronic mix of music both in the studio as an extraordinary, in-demand Producer and behind the decks as one of the world's most popular DJ personalities.
Stepping firmly from EDM to Pop, Greco's latest single "Blow" is a collaboration with hip hop legend Snoop Dogg, fierce pop vocalist Arlissa and frequent partner JakkCity. Fans couldn't be happier about the very cool release. "Who wouldn't want the chance to work with Snoop," asked the European powerhouse Producer. "For me it's a dream come true.
Arlissa and JakkCity also make 'Blow' possible and bring the song to heights that we couldn't touch without them. It's refreshing to be able to show another side of what I'm capable of as a Producer and musician. Expect this kind of energy to continue to be all over my work," "Blow" is scheduled for release on October 7th, 2016 on Hambrug-based European dance label Kontor Records, well known for their extremely active and popular YouTube channel Kontor.tv.
Expect it to be promoted to the fullest. Greco is no stranger to successful collaboration with JakkCity, a UK singer who combined with Greco for the smash-hit "Silhouettes", which is still setting dance floors worldwide on fire. JakkCity joins Greco, Snoop and Arlissa fresh off his work on the "Telsa" album with Flux Pavillion. Arlissa's distinct voice is probably best known for her breakup anthem "Sticks & Stones", but Snoop isn't the first rap star she's worked with having gotten her start with another hip hop legend Nas.
In both cases her vocals have acted as a remarkable contrast that helps the MC truly sound their best on the mike, something very clear on "Blow" where Snoop's signature and delivery is at some of its strongest in years. Jacky Greco continues to think outside of the box and craft collaborations of the highest order as a Producer whose work demands respect.
EDM fans may be sharing him with the world, but his electronic dance sensibilities are never too far from the surface. Expect news about more studio work and live DJ performances from the European superstar soon. Fans, of course, are greeting "Blow" with open arms. Michelle S., from Boston, recently said, "I'm lucky enough to have heard an advance of 'Blow' and it blew me away. I'm deeply into Jacky Greco as an EDM DJ and producer, but this just shows he's an all around master at creating amazing music that's difficult to fit into a box. I really hope there's some 'hard' dance mixes of 'Blow', the song is infectious, especially Snoop. Five stars all the way."
Track listing:
1. Extended Mix
2. Radio Edit