Ina Wroldsen & Dynoro ... we're "Obsessed" with this new track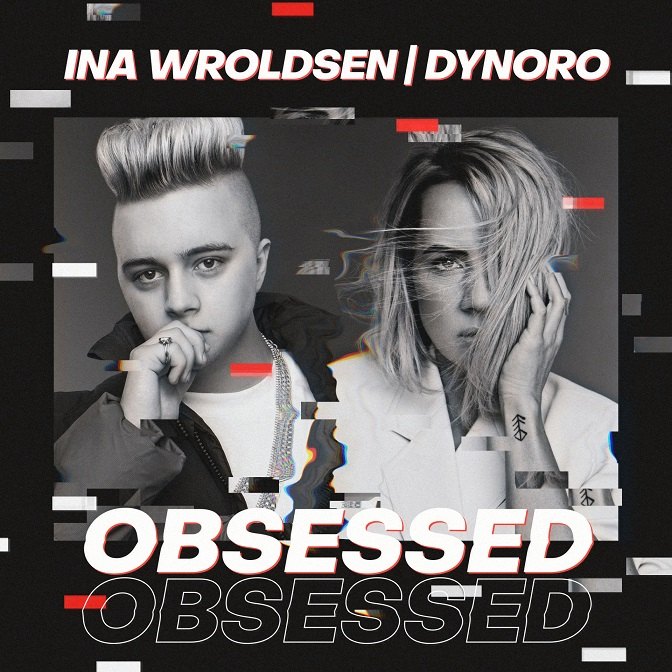 Sunday 7th April 2019
Obsessed
Listening to this single's lyrics pays off. What DYNORO and INA WROLDSEN put into this track is some kind of psycho-thriller – because being obsessed is inexplicable, unhealthy, and scary. It's when you love so hard, you really want to get under the other person's skin and risk losing yourself in it completely. No wonder, the chorus cannot stand the intensity:
"Baby, you gotta let me out, I gotta get free – I'm too invested"
INA WROLDSEN, the deeply interesting Norwegian singer-songwriter, who worked with Calvin Harris on "How Deep Is Your Love" and was awarded one of the country's most successful female musicians in 2018, wrote the powerful lyrics and melody. She says about "OBSESSED": "This is a different kind of love song. It's about the moment you realize, your love is turning from healthy and mutual to obsessive and excruciating. It was a fascinating song to write because it allowed me to get in touch with a darker side of myself, describing the search for a love that you know, deep down, isn't there anymore."
Finding the right production for a song like this is absolutely crucial – Wroldsen, who already worked with Clean Bandit and Jax Jones, to name just a few, knows this. She was all the more thrilled about DYNORO's approach: "I was very excited when I heard his production of the record, as I felt he really added to the darkness and the pulse of the song. I think he's one of the most intriguing young DJ/producers out there at the moment. When I hear Dynoro, I hear something totally new and uncompromising."
Apart from this electrifying musical handwriting, the 19-year-old mysterious DJ and producer from Lithuania moves through the realms of Spotify and the charts like a phantom – there's just a set of impressive numbers: DYNORO's 2018 debut mash-up "In My Mind" went to #1 on Spotify, Apple Music, and Shazam in 13 countries – ranking Shazam's global No.1 for eight weeks – was #1 in the German charts for almost three months and 2018's most successful song, reached #1 in US dance radio, and ranked at #5 in the UK single charts. Billboard's Critic's Picks listed "In My Mind" as one of the 30 Best Dance/Electronic Songs, the track amassed 530 million streams and sold 3.2 million copies altogether.
Craig & Scott
Posted by Craig Jones