Ava Max is "Sweet But Psycho"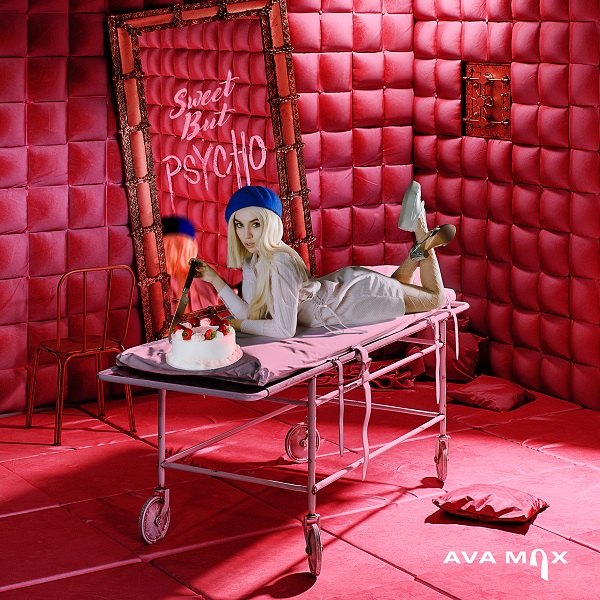 Wednesday 5th December 2018
Sweet But Psycho
Release date: TBC Label: Atlantic
Rising pop songstress Ava Max has unveiled her eagerly awaited new single "Sweet but Psycho" (Atlantic Records) – available today via all digital music retailers and streaming services HERE.
Produced by GRAMMY® Award-nominated super-producer Cirkut (The Weeknd, Katy Perry, Rihanna) and co-written with Madison Love (Camila Cabello, Halsey), "Sweet But Psycho" is a dance floor ready pop anthem complete with relatable lyrics and infectious vocals from the young pop starlet. Soon, the song will be accompanied by an equally provocative companion visual directed by Shomi Patwary (Beyoncé, Major Lazer, The Weeknd).
"Psycho" follows Max's recently released collaboration with chart-topping rapper Witt Lowry, "Into Your Arms (Feat. Ava Max)," available now at all DSPs and streaming services. "Into Your Arms" – produced by Cirkut and joined by an official companion video streaming HERE – stormed out of the gate holding the #1 slot on Spotify's New Music Friday playlist and racking up more than 1 million individual streams in its first week of release. The song was also immediately placed on playlists including Hot Rhythmic, Pop Rising, and Best Of The Week.
Earlier this year, Ava Max debuted her first original single, "My Way," available now at all DSPs and streaming services. The track was joined by an equally colorful companion visual, streaming now at her official YouTube channel. "My Way" instantly established Ava Max as one of modern pop's most intriguing new songstresses with Billboard writing "Ava Max makes an impressive debut with this song". "(Max) eschews the party time exhortations for some determinedly fierce words of self-possession and empowerment," raved BlackBook. "This is not to say the track, with its captivating dramatic arcs, is all earnest solemnity – getting its message across as it does with alluringly chunky synths and boldly seductive grooves. Expect to be hearing a lot more from Ava sooner than later." Her viral hit "Not Your Barbie Girl" is also now available across all DSPs after receiving more than 5.8 million views across YouTube and more than 3.5 million views via Musical.ly's reach. Max's distinct and beaming voice was first introduced to listeners through her stellar featured performance on LA-based Nü Disco Le Youth's summer smash, "Clap Your Hands." Upon release, Idolator cited Ava as "another fresh face to keep an eye on." The high fashion-influenced companion visual premiered via Galore with the publication calling it "a hot little video that combines the hype of fashion magazine nostalgia into a crazy ass dance party." The clip has since earned over 1 million individual views via YouTube alone.
Crafting pop anthems with a much-needed dose of fiery female empowerment, Ava Max is a unique new talent, blessed with a seismic voice, an individualistic high fashion mindset, and an undeniable knack for cinematic, theatrical popcraft. The daughter of Albanian immigrants, Max was born in Wisconsin but raised in Virginia where she began blowing away audiences long before even entering high school. Determined from a young age to grace the stage and equipped with a vibrant voice passed down by her opera singer mother, Max honed her skills performing at multiple singing competitions. Inspired by her parents' courageous escape from the political turmoil that plagued their home country; she eventually made the move to Los Angeles to pursue her calling.
Craig & Scott
Posted by Craig Jones