Its Barbara Tucker in the house "Beautiful People"!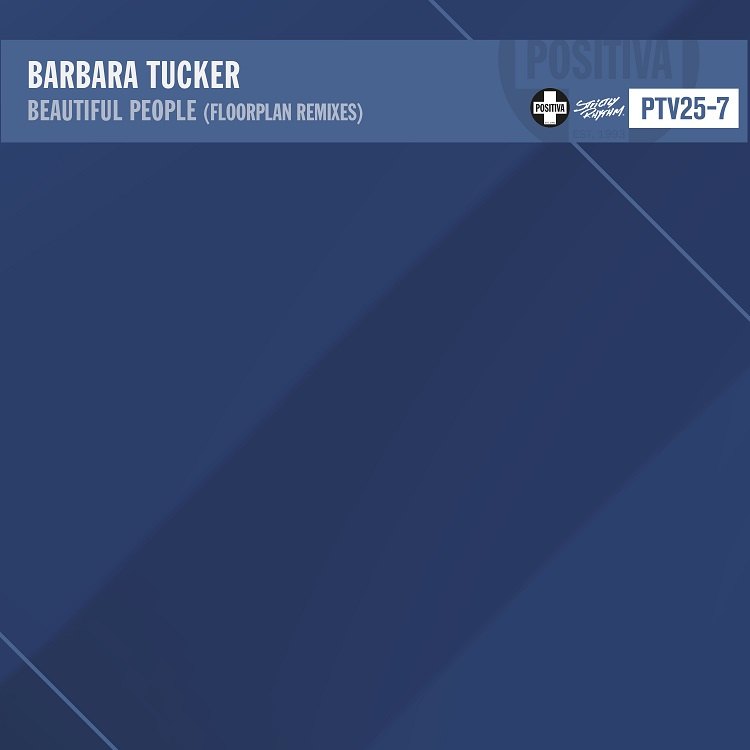 Monday 26th November 2018
Beautiful People (Floorplan Mixes)
Release date: TBC Label: Positiva / Strictly Rhythm
One of our all time fav records ever is BACK!
Following a year of celebrations in aid of Positiva Records' 25th year, American duo Floorplan - made up of legendary DJ Robert Hood and daughter Lyric - have unveiled their slick rework of Barbara Tucker's 'Beautiful People.'

With the original - co-wrote by Little Louie Vega and Kenny Dope Gonzalez - hitting number #1 on the Billboard Hot Dance Club Play chart in 1994, the single also peaked at number 23 in the official UK charts, instantly cementing a spot as a true 90's dance classic on Positiva Records.

Reimagining the anthem with club-ready beats, in addition to a dynamic dub mix, Floorplan's mix is the latest production from Robert Hood, the founding member of 'Underground Resistance' alongside Mad Mike Banks & Jeff Mills.

Hailed as a pioneer of minimalist techno, Hood's Floorplan alter-ego is responsible for several of the underground's most iconic productions of the past decade, with daughter Lyric joining the project on a permanent basis in 2016 following many years of flirtation with her DJ'ing career.

With Floorplan's remix following a stellar 2018 for Positiva, the imprint has showcased a series of one-off parties and special releases throughout the year, marking a quarter century at the summit of the industry with remixes of several classics from the likes of Eats Everything, Yotto, Mele, Shadow Child, and many more.

With two of their tracks - Jonas Blue's 'Rise', and Tiesto's 'Jackie Chan' - featuring simultaneously in the Top #5 Official UK Charts during summer, the label has once again proved a spiritual home for high-quality productions on both a commercial and more club-ready level.

Floorplan's 'Beautiful People' remix is set for release on Friday 16th November.
For more information on Positiva, please visit:
https://www.facebook.com/PositivaRecords
https://twitter.com/positivarecs
Craig & Scott
Posted by Craig Jones