Cheryls back F$@CKERS!...new single "Love Made Me Do It" is here!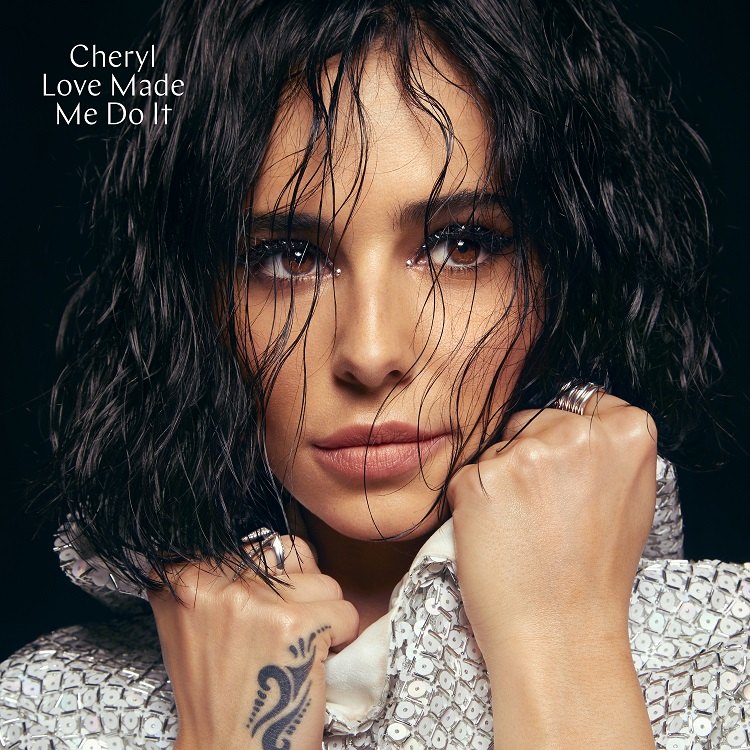 Tuesday 13th November 2018
Love Made Me Do It
Release date: TBC Label: 3Beat
Multi-award winning, multi-platinum selling and much loved global superstar, ?Cheryl?? is back and at her best as she announces the release of her highly anticipated new single '?Love Made Me Do It??' - her first release since signing to ?3Beat/Universal??, marking a triumphant return after a four year break from the spotlight.
'?Love Made Me Do It??' is irreverently insistent, perfect pop that is classic Cheryl with a defiant twist. ?"??It's something that anyone who's been in love will be able to relate to in some way or another," ?? ? says Cheryl. "It's catchy and it's fun. It's not about one specific person or relationship, it's more about me being the lover of love that I am. I just love love!"
The new single reunites Cheryl with former Girls Aloud bandmate and friend ?Nicola Roberts??, who co-wrote the track with Cheryl alongside her 'Only Human' collaborators The Invisible Men. The track is Cheryl at her most playful: ?"Oh my god, I'm such a sucker, I fall in love with every fucker," ?? and showcases where Cheryl is at in her life right now - ?"Love made me do it... and I'd do it again"
Cheryl is at the start of a new chapter: a new mum, a new label, a new single, a new direction, which has been a year in the making. She has grown significantly as an artist and writer between each release, taking more control over her sound than ever before – something that shines through on '?Love Made Me Do It'??. ?The single signifies a new era in Cheryl's creative zenith, representing the artist she is, right here and right now.
This time around, Cheryl has been able to make music free from the pressures and constraints of a record label. There's been ?"no A&R, no legal, no head of label, no one" ? she explains.? "??I just made the music from a really pure place, music simply for the love of it. I thought, if I don't know what I'm doing by now, then I don't know what I'm doing in this industry."
Pop star, philanthropist and TV personality - Cheryl's 16 years in music, television and fashion has seen her achieve huge commercial success and she is far from slowing down - '?Love Made Me Do It'?? almost makes you forget how long she left us wanting more.
About Cheryl Having started out in The BRIT Award winning Girls Aloud, selling over 4 million albums and becoming one of the most successful British girl groups of all time, achieving a string of twenty consecutive top ten singles in the UK, including four number ones. Cheryl's solo singing career began with her 2009 debut album ?3 Words?? that debuted at number one, selling 125k copies in its first week. The album was certified three times platinum, selling 1 million copies in the UK alone - with the lead single ?Fight For This Love?? becoming the fastest-selling single of 2009 in the UK and peaking at #1. Between then and now, Cheryl has released a further four studio albums with ?3 Words, Messy Little Raindrops, A Million Lights ??and ?Only Human,?? which collectively produced five UK #1 singles ?Fight For This Love, Promise This, I Don't Care, Crazy Stupid Love?? and ? Call My Name?? . ??Having spent six weeks at #1, Cheryl has the second most #1s for a solo British female artist. Outside of music, Cheryl has been one of the most popular judges The X Factor has ever seen, is a brand ambassador of L'Oreal, and the founder of Cheryl's Trust, a foundation that works with the Prince's Trust to help disadvantaged kids in the North East of England. Earlier this year, together they raised over £2m to open Cheryl's Youth Trust, a youth centre in the heart of Newcastle.
Craig & Scott
Posted by Craig Jones