Claire Richards unleashes her first remix for stunning second single " End Before We Start"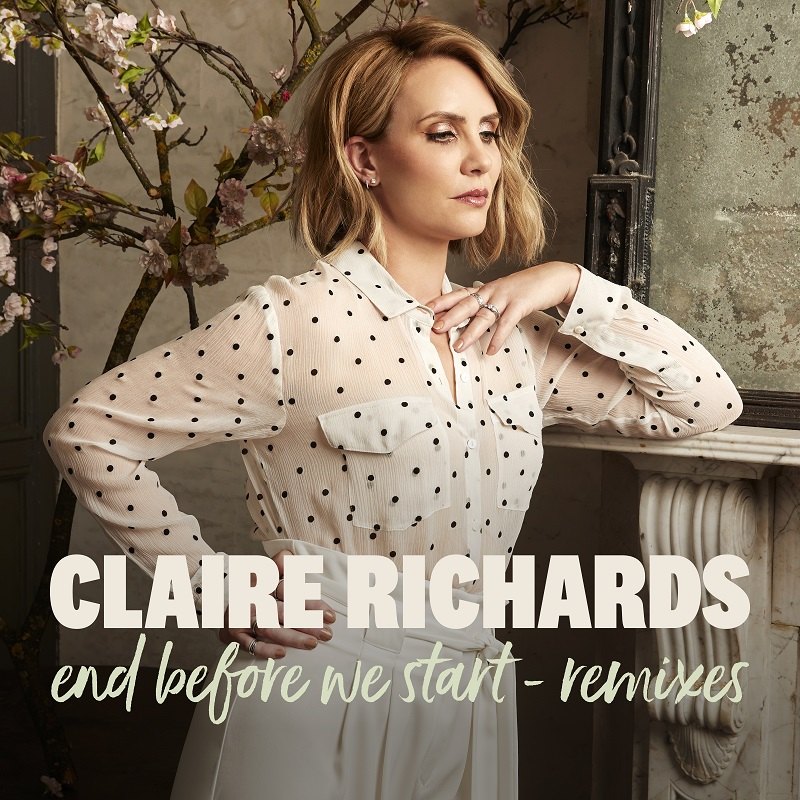 Thursday 11th October 2018
End Before We Start
Release date: TBC Label: Sony
Claire Richards' solo album campaign continues to go from strength to strength and today she returns with her new single, End Before We Start. A very special song to Claire, End Before We Start was the track that kickstarted the entire process of creating her debut solo album, My Wildest Dreams. The single is available to download / stream now on all digital partners and the album follows on November 2nd.
End Before We Start, written by Steve Anderson (Kylie Minogue, Britney Spears), Emma Rohan (Little Mix) and Bianca Claxton was recorded with the Royal Philharmonic Orchestra. The minute Claire heard the song, she knew she had found her sound- "I got quite teary when I first heard this song. I just knew it represented exactly what I wanted my debut solo album to be. It's classic with real emotion that people can relate to. It's about an intensely passionate relationship that you know will eventually end in disaster but you get swept up anyway. I've definitely been there before."
End Before We Start which shows off Claire's strong, passionate vocals follows in the footsteps of lead single On My Own which was playlisted at Radio 2. The video for On My Own debuted last month (view here) and there will be a new video coming for End Before We Start, directed by Phil Griffin (Amy Winehouse, Adele, Annie Lennox) coming soon.
Also last month, Claire announced her first ever solo tour to celebrate the release of My Wildest Dreams. Claire will bring the album to the live stage with four, intimate dates including Glasgow's St Lukes on 2nd December, Birmingham's Town Hall on 3rd December, Liverpool's St George's Hall Concert Hall on 4th December and London's Union Chapel on 6th December. Tickets can be purchased here.
And thanks to the guys at Sony, you have this exclusive promo which features poptastic remixes from STARLAB to hammer out to the max.
This is a gorgeous record from our Claire who we love so please make sure you are on the case 100%
Craig & Scott
Posted by Craig Jones