Here's one you''ll love "Bitches"! Tove Lo ft Charli XCX, Icona Pop, Elliphant & Alma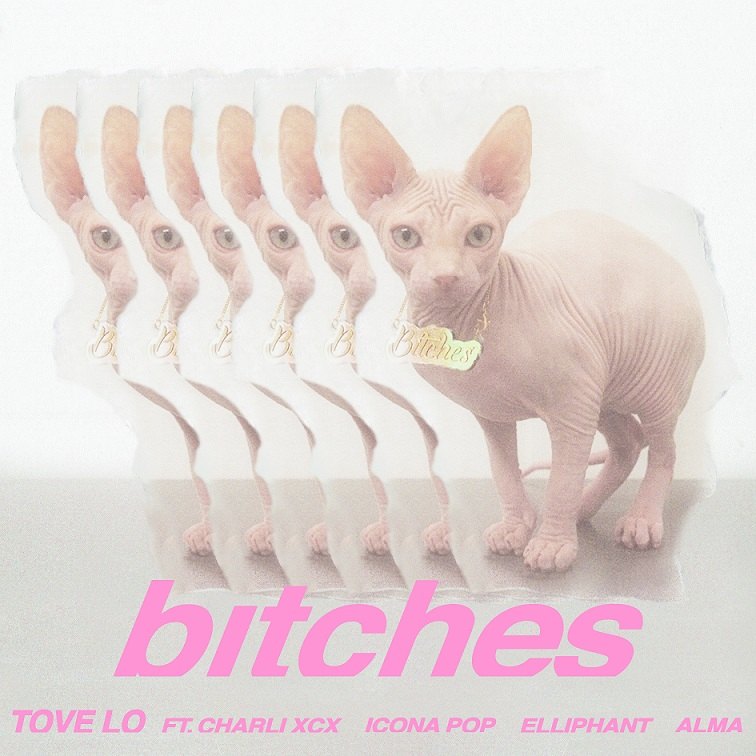 Thursday 14th June 2018
Bitches
Release date: TBC Label: Polydor
Internationally acclaimed, Grammy®-nominated, multi-platinum selling artist Tove Lo has unleashed an official music video for her latest track "Bitches," taken from her full-length album "Blue Lips" (Universal Music Sweden) – OUT NOW.
In true Tove Lo style, the Swedish hit-maker has rallied some of pop's finest and most fierce artists to feature on the track and star in this playful, tongue-in-cheek music video, directed by Lucia Anillo (Broad City, Rough Night) and starring Paul W. Downs and Jessy Hodges.
Leading the charge alongside Tove Lo is none other than Charli XCX, Icona Pop, Alma and Elliphant. Watch video for "Bitches" HERE.
Talking about the video, song and featured guests, Tove Lo explains: "This song was written with alot of sass and cheekyness and it was important to me that the video showed that. Couldn't have found a better partner in crime to bring it to life than Lucia. It was SO MUCH FUN. All the girls completely slayed their performance both on the track and in the video. I'm so honored to have these powerful voices be a part of it and have so much fun with it."
Charli XCX adds: "when Tove asked me to be a part of this it was so exciting. I've collaborated with everyone on this track for a long time whether it be doing shows together, writing or featuring so it felt like, super fun and easy. This is the best gang."
Icona Pop explain: "Tove is one of our best friends and when she reached out it was a no brainer. Everyone on this track is so different. All are boss ladies in our own way. Together we felt like Spice Girls 2018 on set!"
Alma concludes: "Tove is the sweetest person in the world! Every time we work or hang out together she makes sure everybody has a good time. Bitches is easily the most fun I've ever had on a shoot."
This month, as a proud member LGBTQ community Tove Lo will headlining at LA PRIDE on June 10 and NY PRIDE on June 23. For more information on her PRIDE dates and tickets go to: tove-lo.com/tour/
Craig & Scott
Posted by Craig Jones