Globally acclaimed duo Flight Facilities are back with new track "Need You"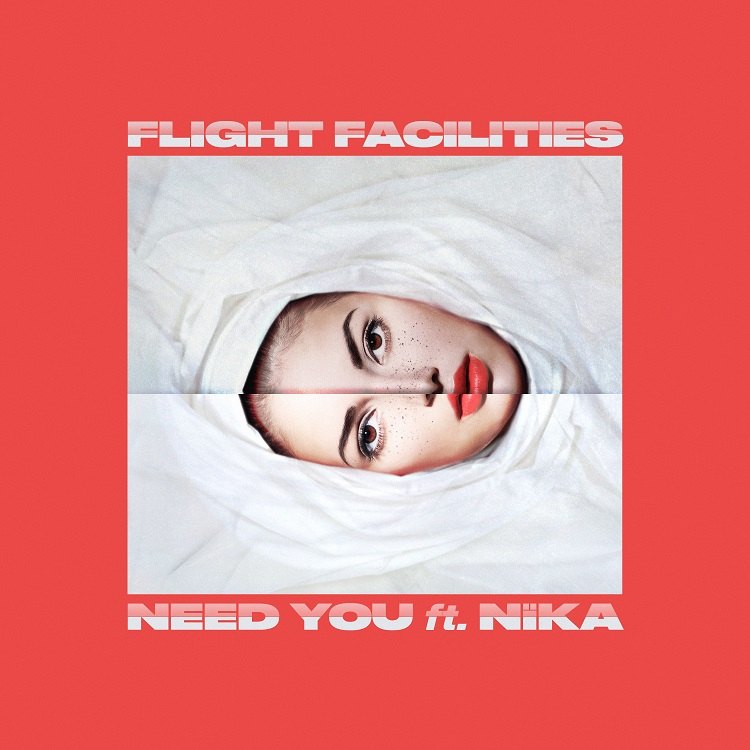 Monday 9th April 2018
Need You
Release date: TBC
Globally acclaimed duo Flight Facilities reveal their stunning new single "Need You" featuring the effortlessly sultry vocals of New Zealand singer/songwriter NÏKA. Impeccably polished and fluent as ever, "Need You" is a charming new stride from last year's highly triumphant and collaborative "Stranded".

The pair have spent most of their careers bucking trends in electronic music and have made an art form out of reinvention. "We're at what feels like a real turning point in our career", says Jimmy, "our lives as individuals are changing and so too is our vision for the band." Now, they're going back to what it's all really about; the songs, where fans this year can expect a renaissance of the band's beloved singles run.

"Need You" follows a tremendous 2017 for the producers, releasing the Hype Machine-topping single "Arty Boy" which has since amassed over 5 million online streams. More recently, their single "Stranded" featuring Broods, Reggie Watts and Saro has served as one of their most compelling pieces of work to date, further cementing their place in the world's electronic scene and propelling them into a league of their own.

Since emerging with the timeless global summer anthem "Crave You", Flight Facilities have held the formula for feel-good soundtracks that make people want to dance. The pair have risen to international fame with cult hits such as "Clair de Lune", "Down To Earth" and "Sunshine" - each garnering millions of online streams, while their debut LP, Down To Earth hosted an impressive list of guest artists including Kylie Minogue, Emma Louise, Reggie Watts, Owl Eyes, Bishop Nehru, Micky Green and Giselle.
Flight Facilities will be returning to the UK in the summer, with a headline date as part of this year's prestigious
Somerset House Summer Series
, which sold out in under a week. The duo will also be performing a run of European festival dates.
Craig & Scott
Posted by Craig Jones