"Tell Me Why" we love this new track from Michael Push Ft Stevie so much?!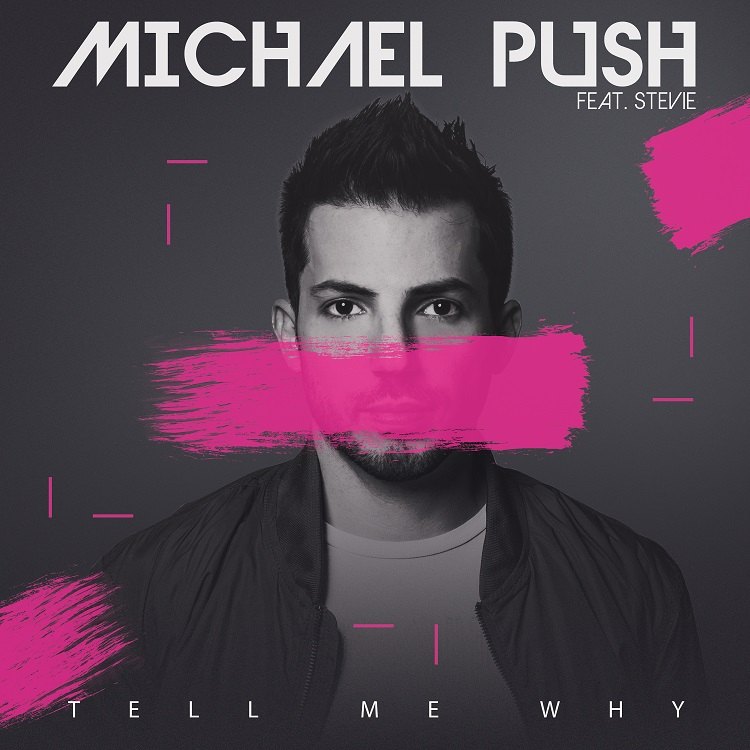 Thursday 5th April 2018
Tell Me Why
Release date: TBC
Michael Push is back with his enchanting new single 'Tell Me Why'.
'Tell Me Why' immediately grabs you; an uplifting synth riff and an expressive vocal whisk you away to somewhere special. The result is a bright, yet delicate house track filled with steel pans and tropical influences. Michael's melodic approach to his music works wonders yet again turning this catchy tune into a pop song to sing along too.
The London based producer has brought some of his recent real-life,heart felt travel experiences into creating his beautiful new single. As Michael explains:
" Last summer I've was travelling around Miami, Maldives and in Palma De Mallorca and I fell in love with the tropical house Sound. It was constantly played during my holidays. Once I got back to my studio in London I started layering some ideas and naturally created something that recalled those sounds I heard. As usual, I still wanted to make a romantic pop song, which is my trademark, and I wanted to talk about the feeling of instability when your heart is on the other side of the world. Here's how "Tell Me Why" was born."
Sardinian born, now London based, DJ & producer Michael Push is no stranger to success. His broad taste and love for the 4/4 beat means he can straddle the boundaries from underground vibes through to a more commercial, crossover sound. He broke into the scene in 2012 with his single 'Freeze' which garnered MTV Dance Chart success and was signed to the legendaryDisco:wax imprint. He has worked with X-factor contestants, had official UK Dance Chart successes and been featured and highlighted in the past by the likes of DJ Mag as new musical talent to look out for.
His new single 'Tell Me Why' is release via White Lips on 23rd February 2018.
Follow Michael Push:
www.michaelpush.com
?www.facebook.com/djmichaelpush
?www.instagram.com/michaelpush
?www.twitter.com/djmichaelpush
?www.youtube.com/djmichaelpush
?www.soundcloud.com/djmichaelpush
Craig & Scott
Posted by Craig Jones