Break Out star Sigrid releases huge new track "Strangers"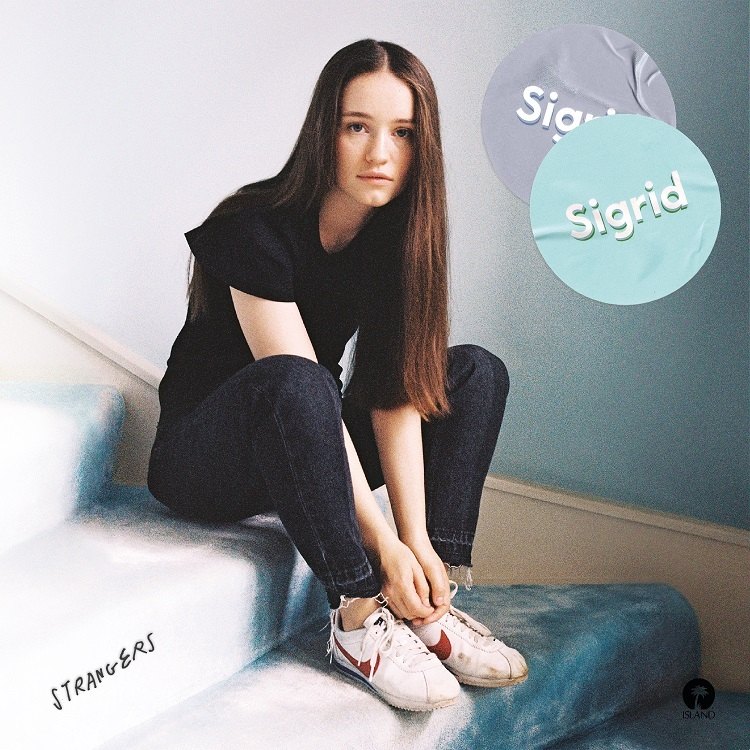 Tuesday 6th February 2018
Strangers
Release date: TBC Label: Island
Are you ready for this???
In the past nine months Sigrid has gone from unknown to one of the most exceptional breakout artists of 2017. Sigrid's rise has been unrivalled; from releasing her acclaimed debut Don't Kill My Vibe EP, which has amassed over 100M global streams - to playing Hoxton Kitchen, two sold-out Scala's and announcing a Shepherds Bush Empire headline all in less than a year. Now Sigrid releases the mighty 'Strangers', produced by Martin Sjolie, the dream pairing behind 'Don't Kill My Vibe'. With lyrics of steel, meandering melodies and stark honesty, 'Strangers' embodies the natural, sincere talent Sigrid has become renowned for. At only 21-years-old, the Norwegian pop sensation also gives her vocals to the epic action adventure Justice League, with a powerful, haunting take on Leonard Cohen's 'Everybody Knows', out today.
From the tiny town of Ålesund in Norway, which sits at the entrance of a UNESCO-protected fjord surrounded by sea and mountains, Sigrid has been quietly creating a world which emboldens her followers, displaying outstanding song writing ability with hard-hitting and empowering words, laced over unexpected and daring melodies. Gracing almost every festival stage this summer, Sigrid has been dotted across the globe, from the furthest edges of Norway, to Iceland and the US, with a stand out performance at Glastonbury. From Latitude, Wilderness, Lollapalooza and last weekend Pitchfork Paris, the constant has been masses of crowds, building with each new performance, to the point where Roskilde Festival had to upgrade the stage size as over five thousand people clicked attending on the festival app.
With 2M monthly Spotify listeners, a critically acclaimed debut EP, two Radio 1 B Listed singles, and being chosen as Apple's Up Next Artist, it's hard to believe Sigrid has only been in the public sphere since February. 2018 is waiting.
And thanks to the guys at Island Records, we are SO excited to present this massive single as we ADORE this and know you guys will too. Check out the smash hit original added to the remixes from TIEKS, R3Hab and the mighty Franky Rizardo.
Ok guys this is huge and we wanna go ALL out for Sigrid and Island records so please make sure you are on the case for this FUTURE NUMBER 1 PRIORITY!!!!!!!
Craig & Scott
Posted by Craig Jones