Welcome Paloma Faith with ace new track "Till I'm Done"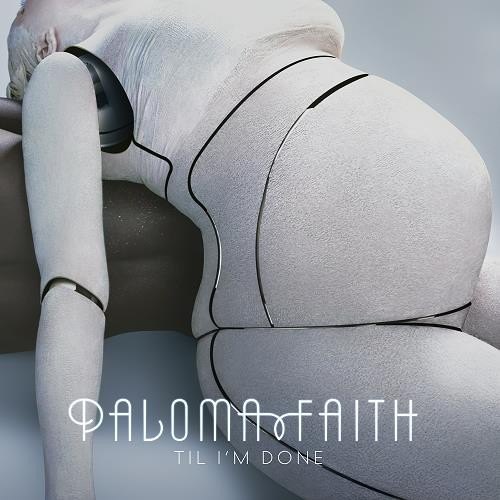 Tuesday 30th January 2018
Til I'm Done (Jon Pleased Wimmin)
Release date: TBC Label: RCA
After seeing her fourth album 'The Architect' hit Number 1, Brit Award winning Paloma Faith releases her new single 'Til I'm Done'.

Following the radio favourites 'Guilty' and 'Crybaby' and produced by TMS, 'Til I'm Done' is a disco-funk driven track impossible not to dance to as Paloma sings about her independence and strength. "I wanted to write something more modern," she says. "On previous albums, I've been more concerned with the past but now I'm looking forward because of motherhood and wanting to change things for a better future. It's a marriage of old and new."

After three years away Paloma has made a stunning comeback which has not only seen her garner her first Number 1 album (already gold, and fast on its way to platinum), but also seen her perform and host Sounds Like Friday Night, sing a duet with finalist Grace on the X Factor Finals show, and give a stand out performance at the Royal Variety Show.
And now check out this HOT exclusive from one of our hero's as the legend that is JON PLEASED WIMMIN is back. Like us you will all know and love Jon thanks to him being one of the biggest DJs and producers back in the 90s. Countless phenomenal DJ sets, remixes and of course the likes of "Give Me Strength" and our fav "Passion", we are excited to have the lovely man back and WHAT a set of mixes he has delivered too.
Ok guys we adore this so please make sure you are on the case for this ESSENTIAL NUMBER 1 PRIORITY!!!!!!
Craig & Scott
Posted by Craig Jones