"I'm Feeling It it (In The Air)" with new AATW release from Sunset Bros X Mark McCabe!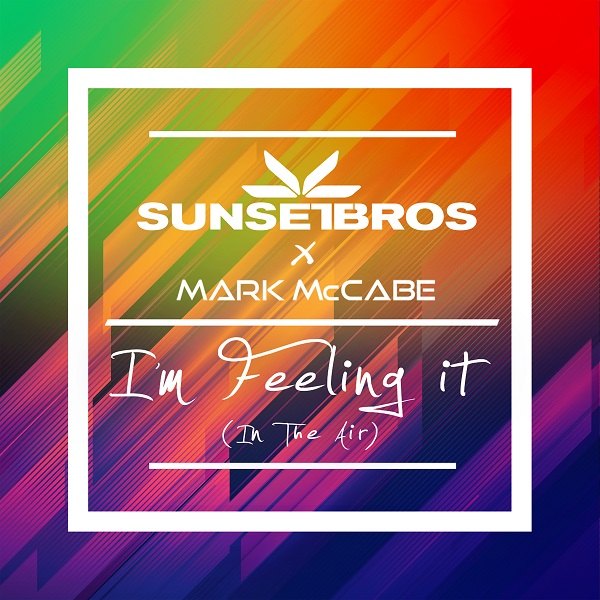 Tuesday 14th November 2017
I'm Feeling It (In The Air)
Release date: TBC Label: AATW
Sydney based duo 'Sunset Bros.' team up with Irish dance music legend Mark McCabe to finally drop the highly anticipated official release of 'I'm Feeling It' ...aka 'Track 13' aka 'In The Air' !

Starting life as a mash up of Nalin & Kane's 'Beachball' and Morgan Page's 'In The Air' - 'I'm Feeling It' or 'Track 13' as it became to be known (from it's track listing position in the Sunset Brothers 2013 summer mix tape) began to spread virally across UK dance floors in summer '17 and eventually found itself on Soundcloud where this phenomenon of a record just kept growing!

After soaring up the Soundcloud UK charts reaching #12 and clocking over 5 million plays to date, plus another 5 million plays across Youtube, the track finally receives an official release and will be available across all download/ streaming platforms from 10/11/17.

The Sunset Bros have already toured all across the UK (including Creamfields 2017) as well as Australia/ NZ and Europe off the back of the records success so far and are currently planning another UK/ European tour for 2018!
Craig & Scott
Posted by Craig Jones